Understanding the impact of the new Consumer Duty
The impact of the FCA's Consumer Duty initiative will be significant for firms that are involved in the distribution and/or manufacture of products and services to retail customers. It must be implemented by 31 July 2023 for new and existing products and services that are on sale or open for renewal.
In the FCA's own words: "Be in no doubt: the Duty will be a significant shift in what we expect of firms. It means making lasting changes to culture and behaviour to consistently deliver good outcomes." It is, therefore, important that relevant staff understand the impact of the Duty and its three core elements.
Here are three points that you can share with your employees. A PDF version can be downloaded here.
Consumer Principle: The Duty introduces a new Principle for regulated firms and a new Conduct Rule for members of staff. Principle 12 and Conduct Rule 6 require firms and individuals to act to deliver good outcomes for retail customers.

The FCA can take disciplinary action against firms and individuals that fail to comply with the relevant requirements.


Cross-cutting Rules: The cross-cutting rules provide greater clarity on the behaviour that the FCA expects under Principle 12 and Conduct Rule 6.
The three cross-cutting obligations are:

1. Act in good faith towards retail customers
2. Avoid causing foreseeable harm to retail customers
3. Enable and support retail customers to pursue their financial objectives.


Consumer Outcomes: There are four required outcomes for the firm/consumer relationship:
1. Products & services: provide products and services that are fit for purpose
2. Price & value: consumers should receive fair value
3. Consumer understanding: communications should support consumers to make informed decisions
4. Consumer support: provide support that meets consumers' needs.
For more information on the new Consumer Duty, click here.
Continued Learning
In-house and eLearning courses for this topic are available for staff who require further training.
Download Your Spaced Learning Card
Compliance risks impact the whole business. Our series of Spaced Learning Cards incorporate current examples and provides high-level practical guidance for firms to share with employees. Topics include the risks of hybrid working, greenwashing, sanctions, bribery risk and more. Download your free Spaced Learning Cards to remind staff of their compliance obligations.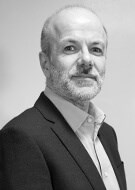 Michael Sacks
Director of Digital Learning Strategy