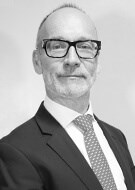 Martin Mitchell
Director of Training Services
Martin qualified as an accountant with the Institute of Chartered Accountants of England and Wales (ICAEW) with a forerunner of the global accountancy firm Ernst & Young in London. After qualifying, Martin started training others, initially training aspiring accountants and then moving into training in the City of London. Martin rose to become Managing Director of a substantial City of London training entity, with a full-time faculty of 15. During his tenure, Martin also began training internationally – particularly in the Middle East and Asia.
During the internet boom, Martin became heavily involved in e-learning and developed a 'blended' learning course for the CISI's Certificate in Securities whilst working as Global Head of Content at venture capital funded firm, Wide Learning.
Martin then spent two years at the Chartered Institute for Securities & Investment where he was an Associate Director and ran the publications division, the business development team and numerous train-the-trainer courses. Martin is a Fellow of the Chartered Institute for Securities & Investment (CISI) and continues to be very active there, particularly as the senior editor for a number of the CISI's official workbooks.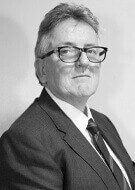 Peter Haines
Director of GRC Training
Peter has over 35 years' experience in the field of regulation and compliance. A chartered accountant, Peter spent 6 years working with the UK's SFA (now the FCA) and has headed up regional and global compliance functions at Paribas, UBS Investment Bank and Bank of America.
Since 2006, Peter has specialised in training, focusing on boards, senior management and assisting the next generation of compliance officers. His coverage includes most areas of compliance and financial crime, corporate governance and risk management. His style is inclusive, interactive and based on practicalities, not just rules.
As Director of GRC Training, he works closely with our clients to ensure that our programmes are tailored to their exact needs and meet, or surpass, their expectations.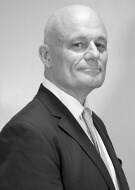 Bruce Viney
Director of Financial Crime Compliance Training
Bruce has been working in financial services for nearly 40 years, 25 of these as a learning professional focusing on compliance for a wide range of financial services companies, mainly through the analysis, design, creation and implementation of global training programmes for Tier 1 Banks and FTSE 100 companies. He has been Global Head of Compliance Learning for such firms three times and has provided compliance learning consultancy to similar companies many times. 
Bruce has also provided compliance training and consultancy in other fields such as real estate, industrial supply chains, charities, payment services providers, gambling and casinos and many others.  He works as a compliance and training consultant for the pharmaceutical industry.
A former Director of Training for CISI, Bruce has extensive experience of compliance and financial services related qualifications and qualified as a Chartered Accountant with Price Waterhouse (as it was then known).
Bruce has wide experience of successfully delivering compliance-related training in Europe, The Middle East, the Far East, India, North America and Africa. Bruce's training is highly effective with a clear focus on how adults learn most effectively, using innovative design and delivery, which combines a stimulating, culture-sensitive, learning environment with the highest standards of professionalism and a focus on the required knowledge, skills and behaviours of banking professionals.
Bruce provides excellent training events on compliance, with a specific focus on financial crime, including all aspects of anti-money laundering, anti-bribery and corruption, fraud and sanctions.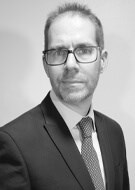 Nigel Sydenham
Director of Compliance Training
Nigel specialises in training boards, senior executives and other staff on the impact of regulation and regulatory change.
He is a CFA Charterholder and Chartered Fellow of the CISI, with over 15 years' industry experience.
With a background in compliance in private banking and wealth management, Nigel has a particular interest in effective corporate governance and the management of compliance and regulatory risk. His interests also include issues relating to ESG and climate risk, conduct and culture (including non-financial misconduct), and all aspects of financial crime prevention, as well as the impact of fintech on compliance and regulation.
Recent assignments have included briefing multiple boards and executive teams on senior management responsibilities, delivering compliance and ethics training for senior managers and front-office staff and creating a user-friendly risk and compliance handbook for a major bank.
His training style is highly interactive, seeking to engage participants with the relevant issues through the use of case studies, group discussion and real-life examples. Although based in London, he works internationally – assignments over recent years have included Dubai, Zurich, Mauritius and Saudi Arabia.
He is an active member of the CISI, and currently serves as Chair of the CISI's Training, Competence and Culture Interest Group.