Fraud Prevention eLearning
Overview
This innovative, practical and enjoyable eLearning module provides a summary of the risks associated with fraud.
It highlights the legal definition of fraud (as set out in the UK Fraud Act 2006), the major categories of fraud, the typical perpetrators and their motivations.
The module also considers the practical steps and the control environment that every business should have to minimise, detect and respond to fraudulent activity.
The eLearning module contains real-life examples and interactive case studies to explore specific frauds, such as identity fraud, phishing, invoice fraud and internal fraud.
The module concludes with an assessment.
Both Global and UK-specific versions of this eLearning module are available.
Who is this for?
This course is suitable for front and back-office employees who need to understand what fraud is, why it occurs and how they can help prevent it.
Course Details
This eLearning course will cover:
Understanding the Problem

Myths and realities in relation to fraud
Examples of fraud



Understanding the Law

The offences in the UK Fraud Act 2006
Associated penalties



Who Commits Fraud and Why?

Fraud perpetrators
The fraud triangle



Key Fraud Risks

Case studies highlight the key risks in relation to:

identity theft/fraud
Cybercrime
Customer/supplier fraud
Internal fraud



Preventing and Detecting Fraud

Systems and controls in relation to:

Prevention
Detection
Response

Company procedures and reporting mechanisms
Delivery
Our interactive learning is delivered online, so all you need is an internet-connected device – we'll do the rest.
We handle every part of the set-up process, from customising your individual Learning Management System (LMS), loading staff data, setting up a deployment and reminder schedule and reporting on progress.
In addition, administrators can also have access to all of these tools too, giving you the flexibility to be involved as much or as little as you prefer.
eLearning Previews
See examples taken from a range of our eLearning courses in the gallery below.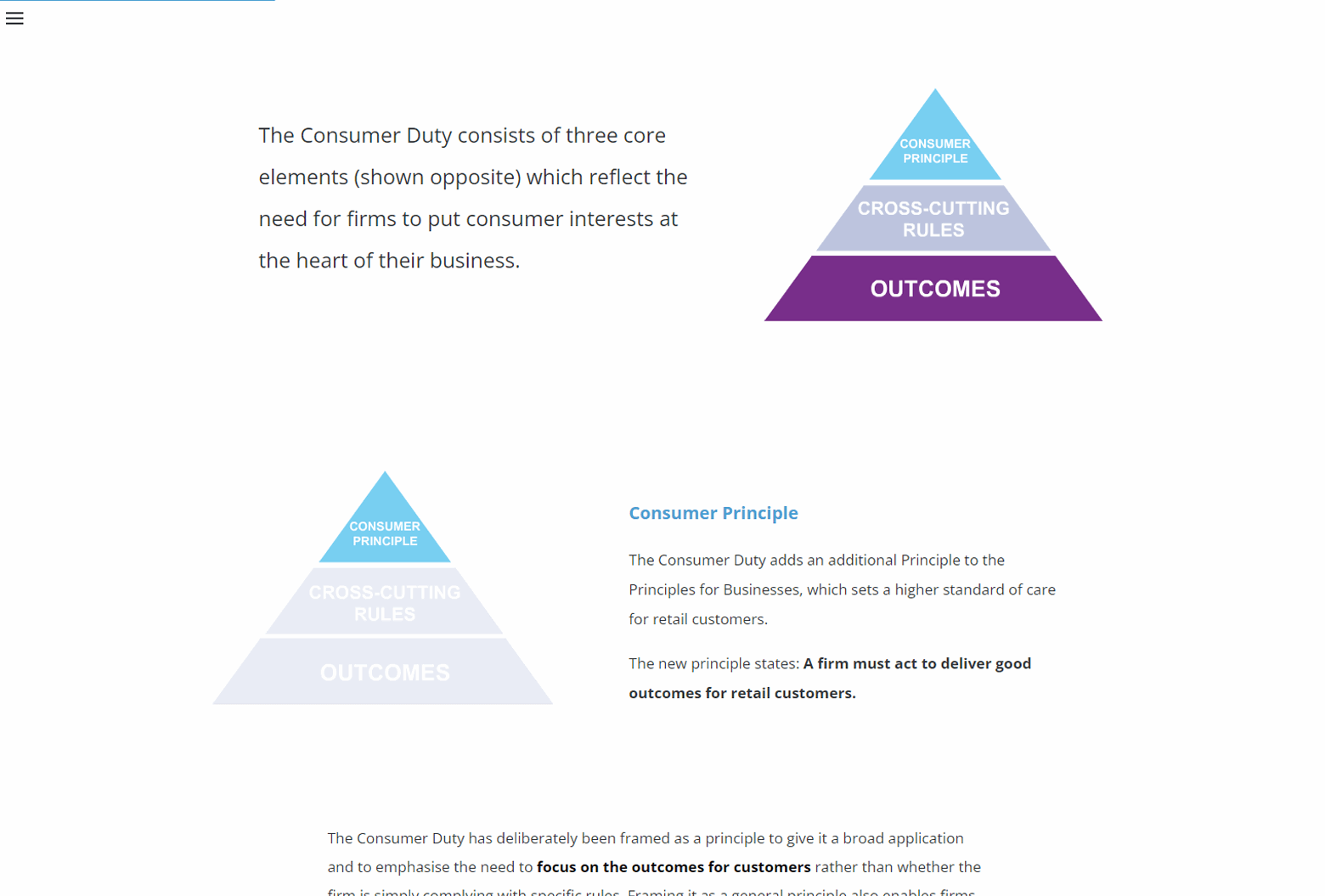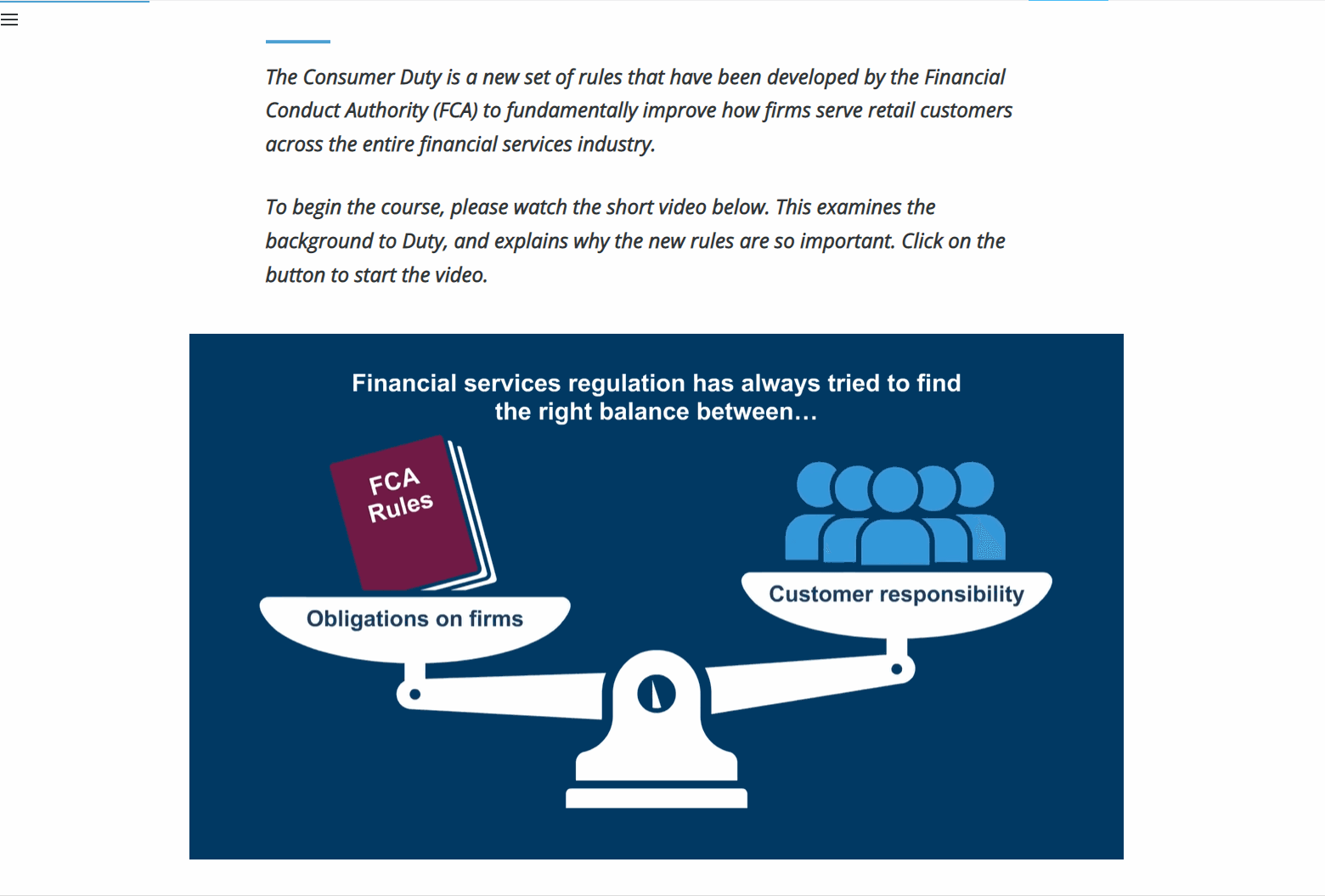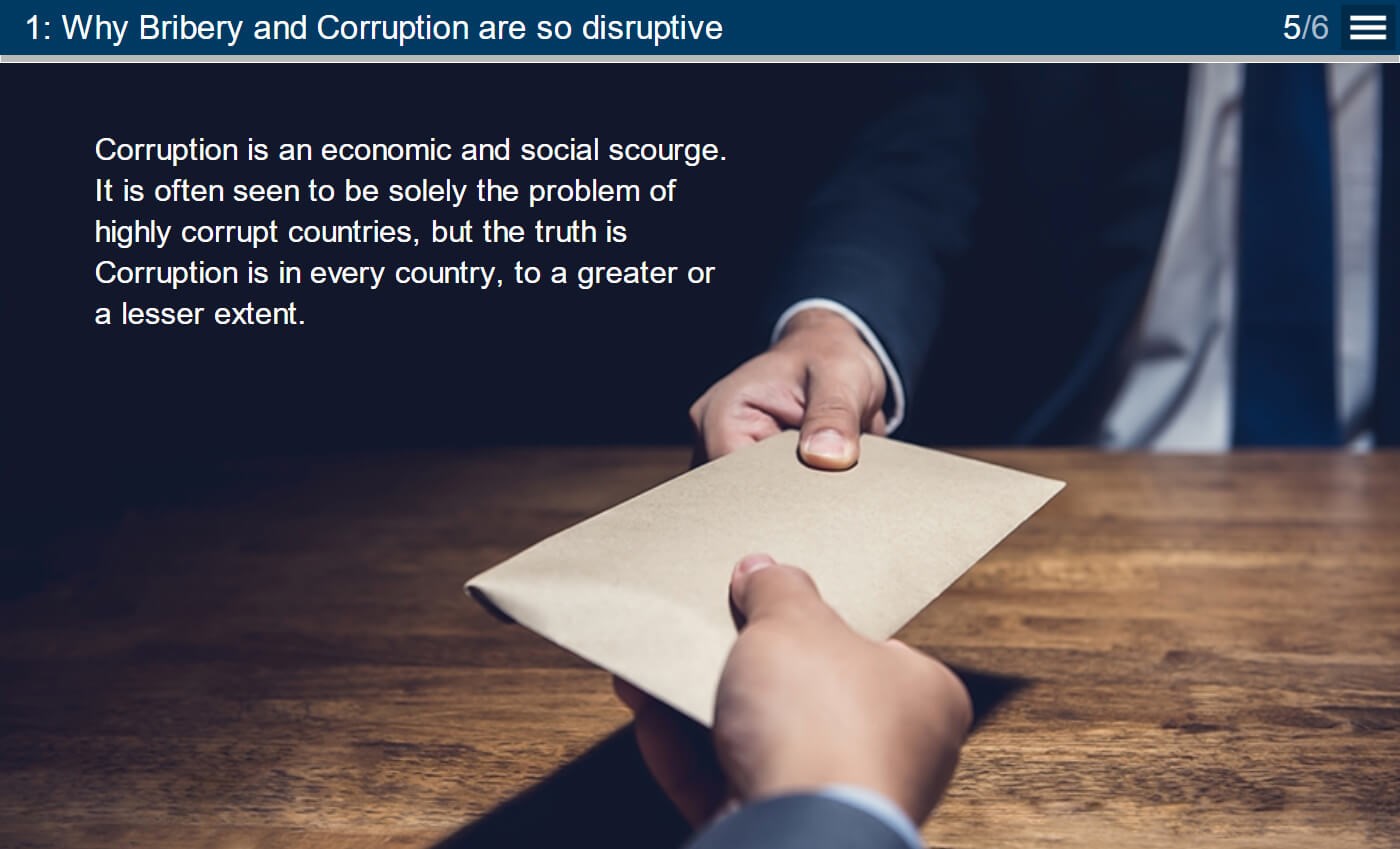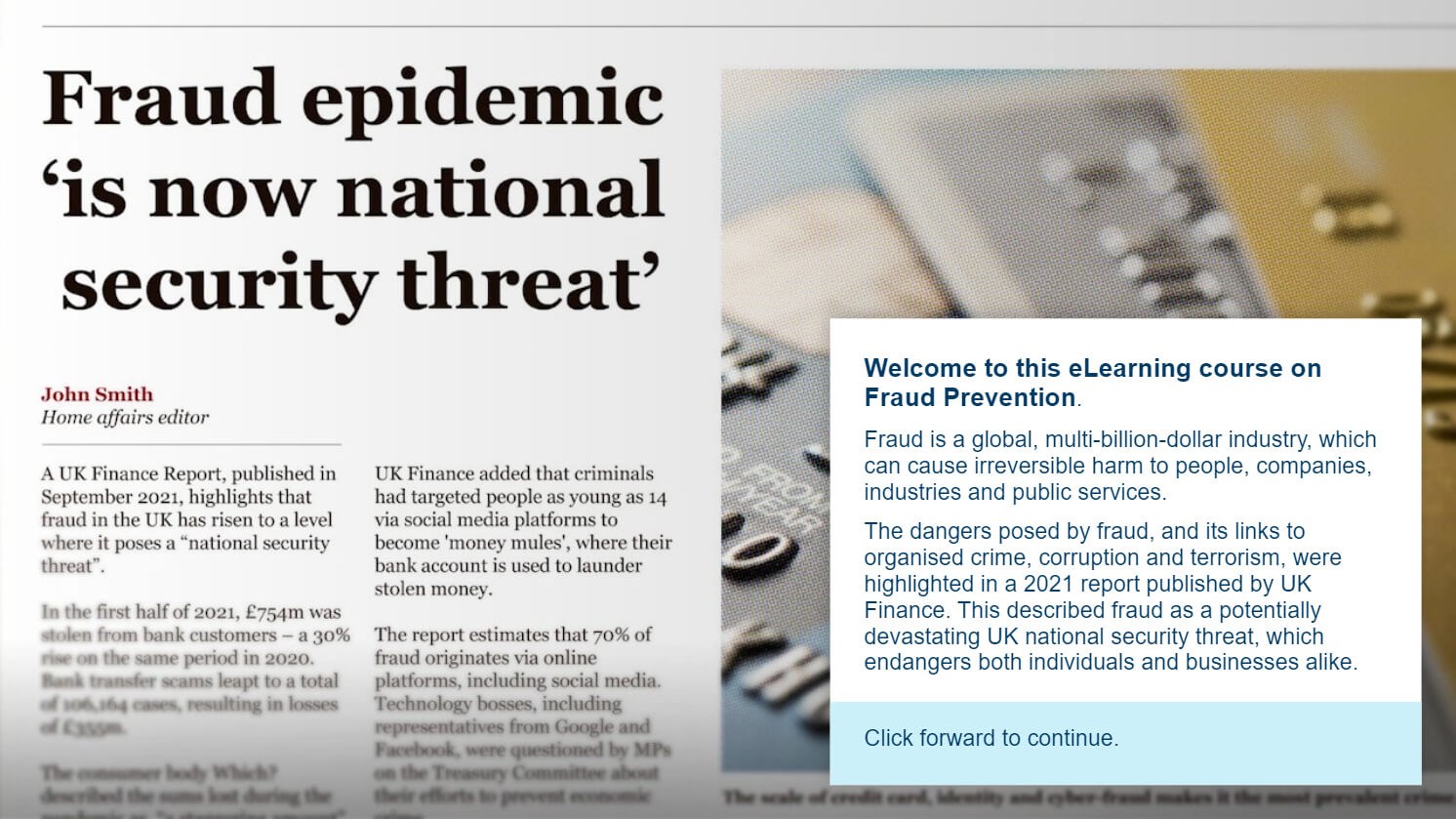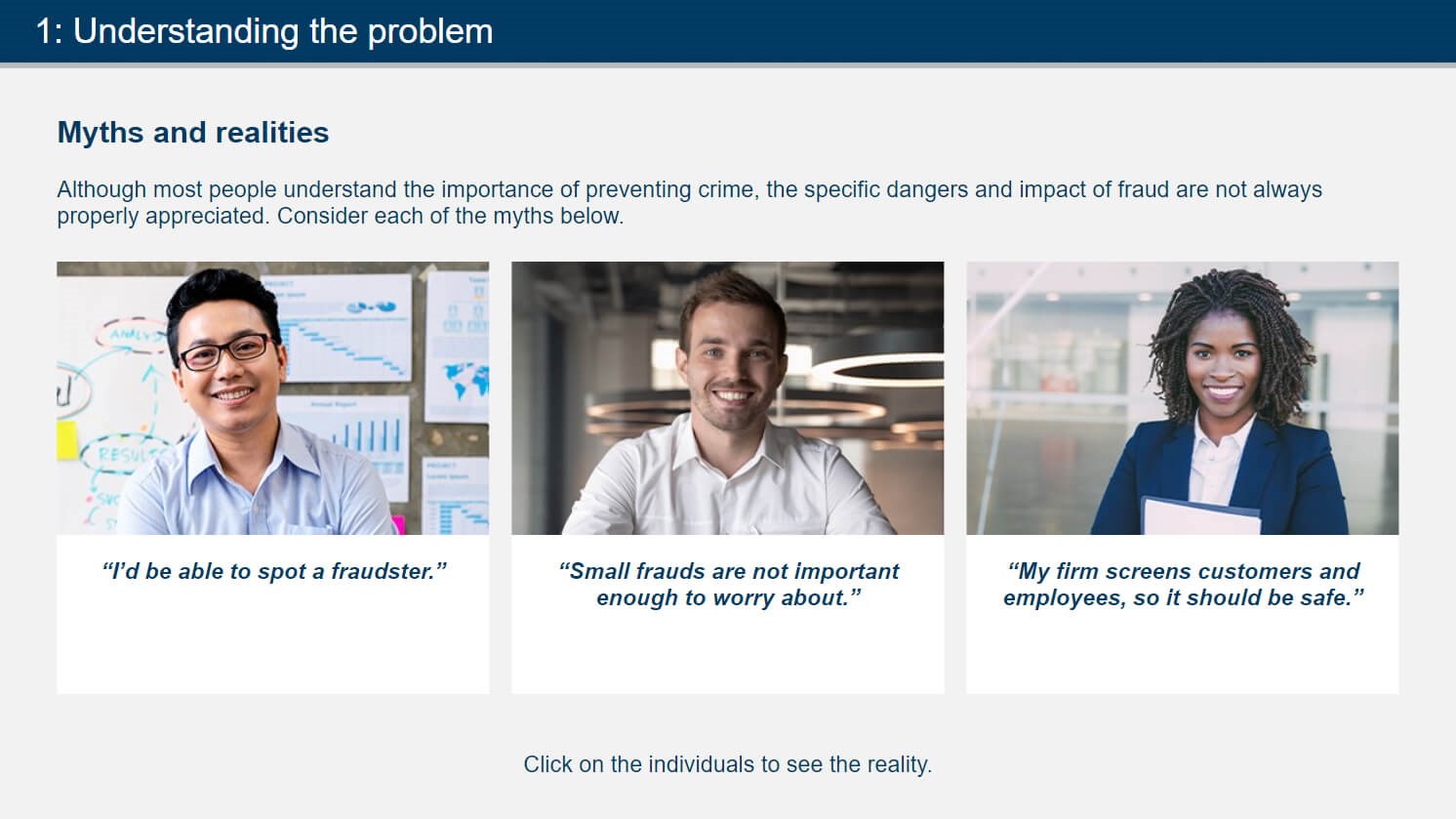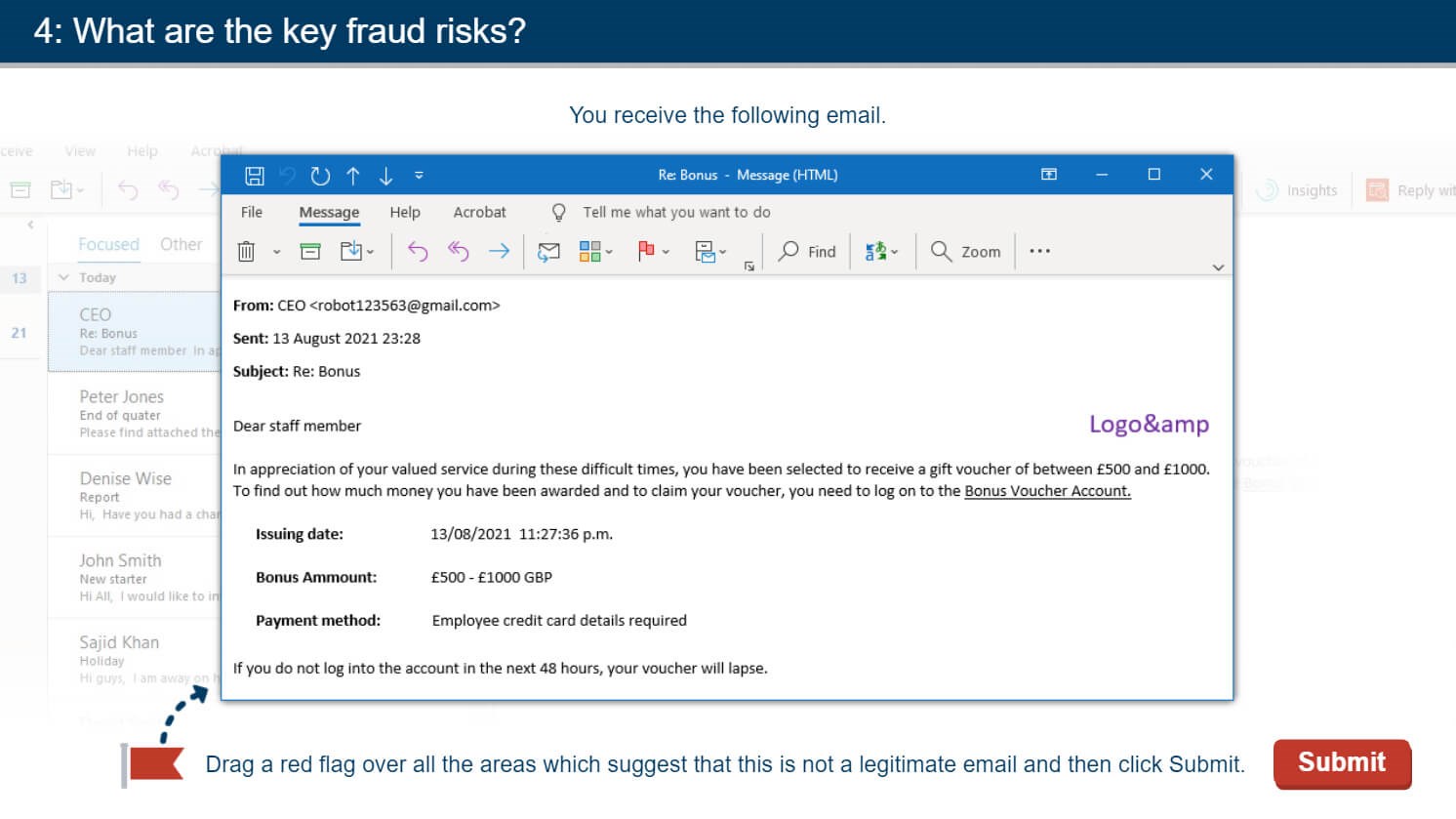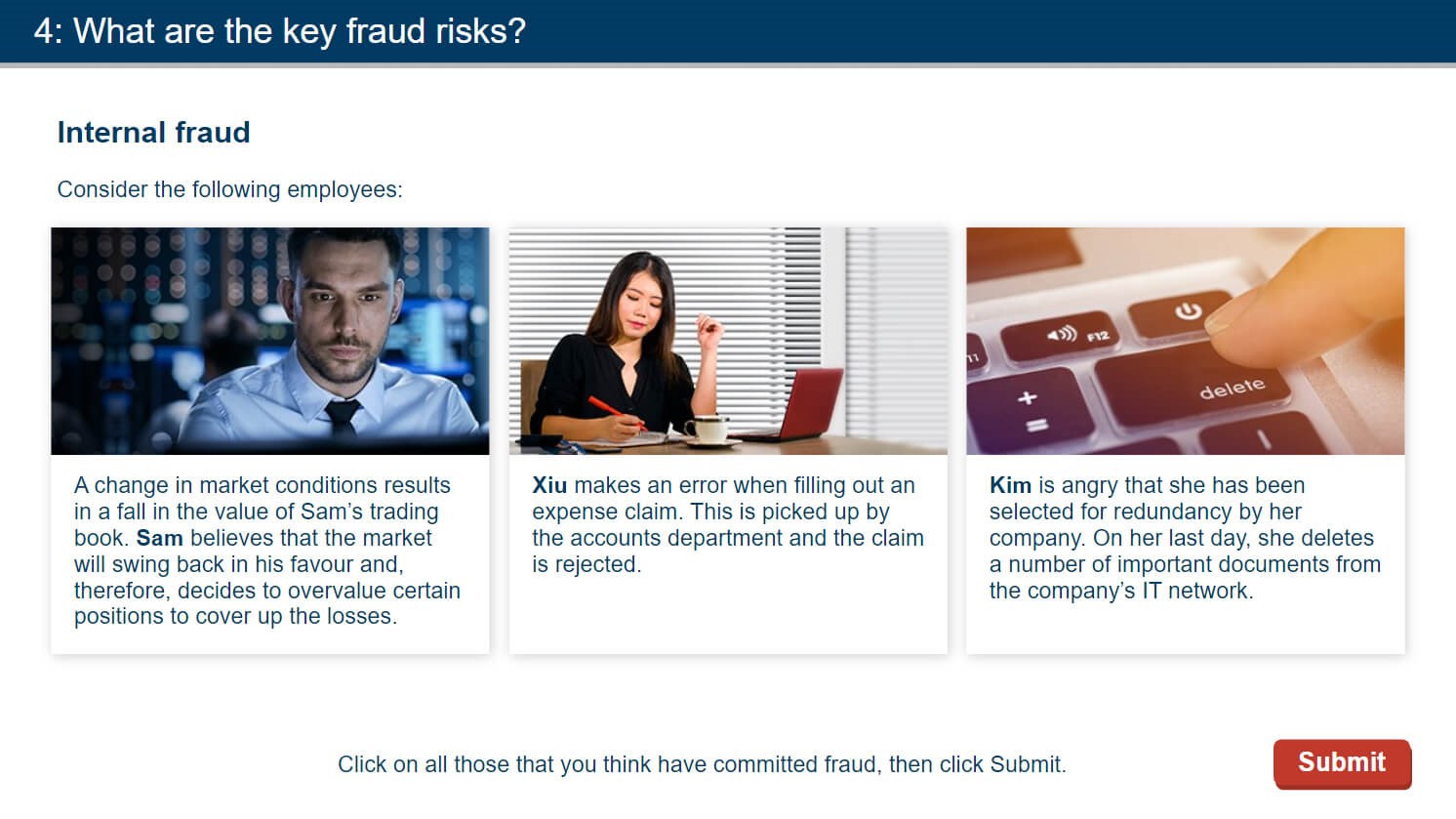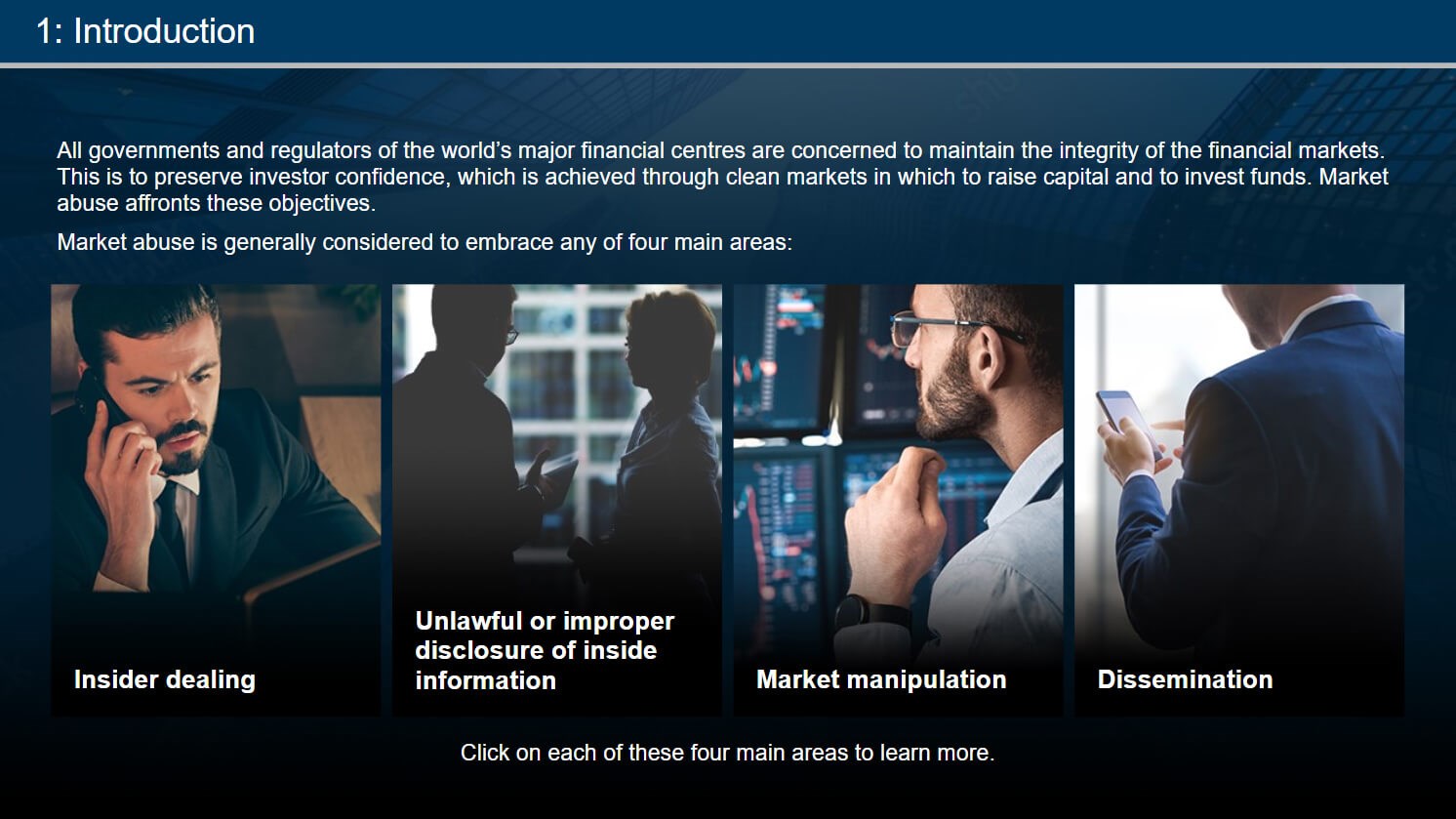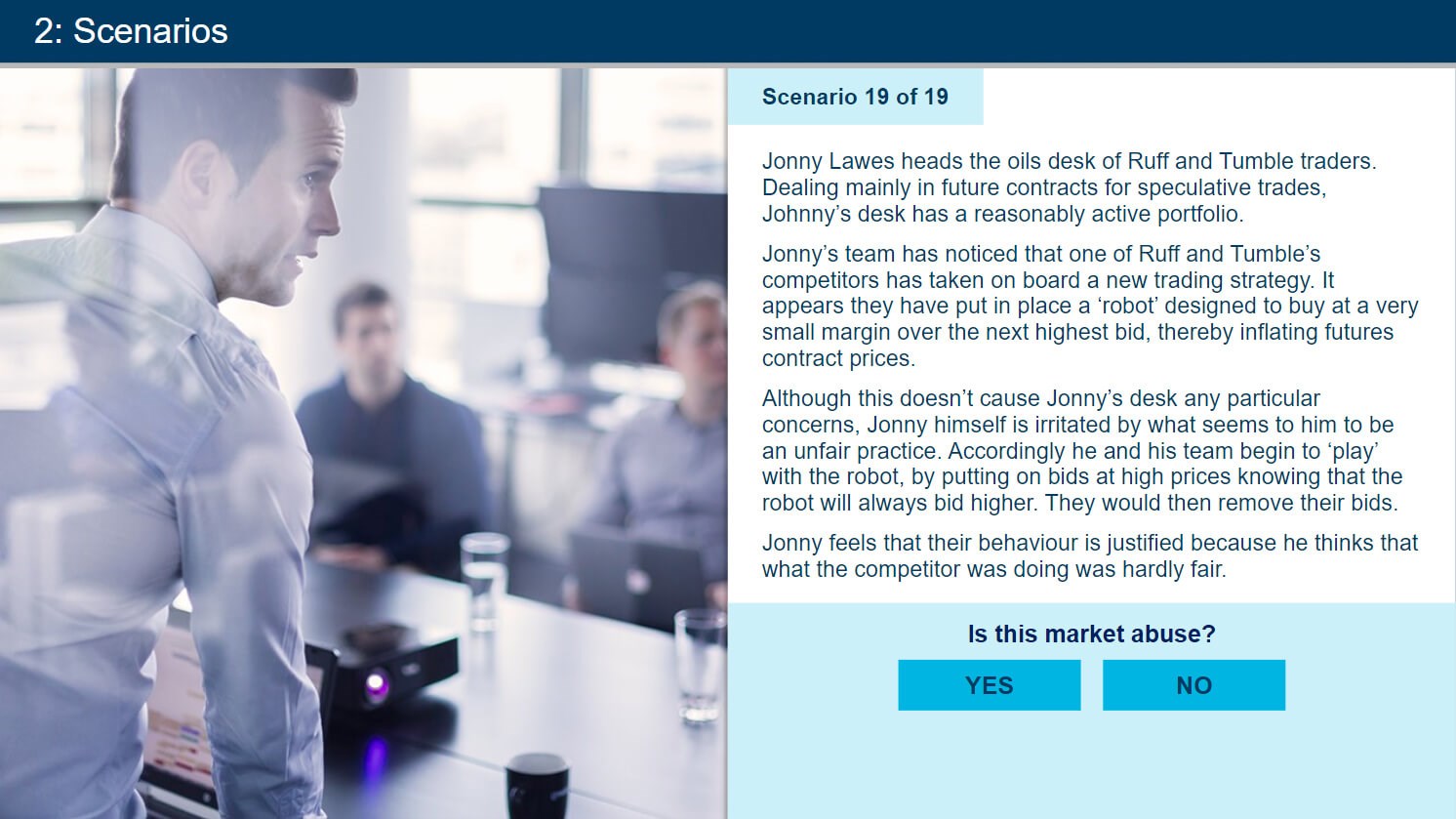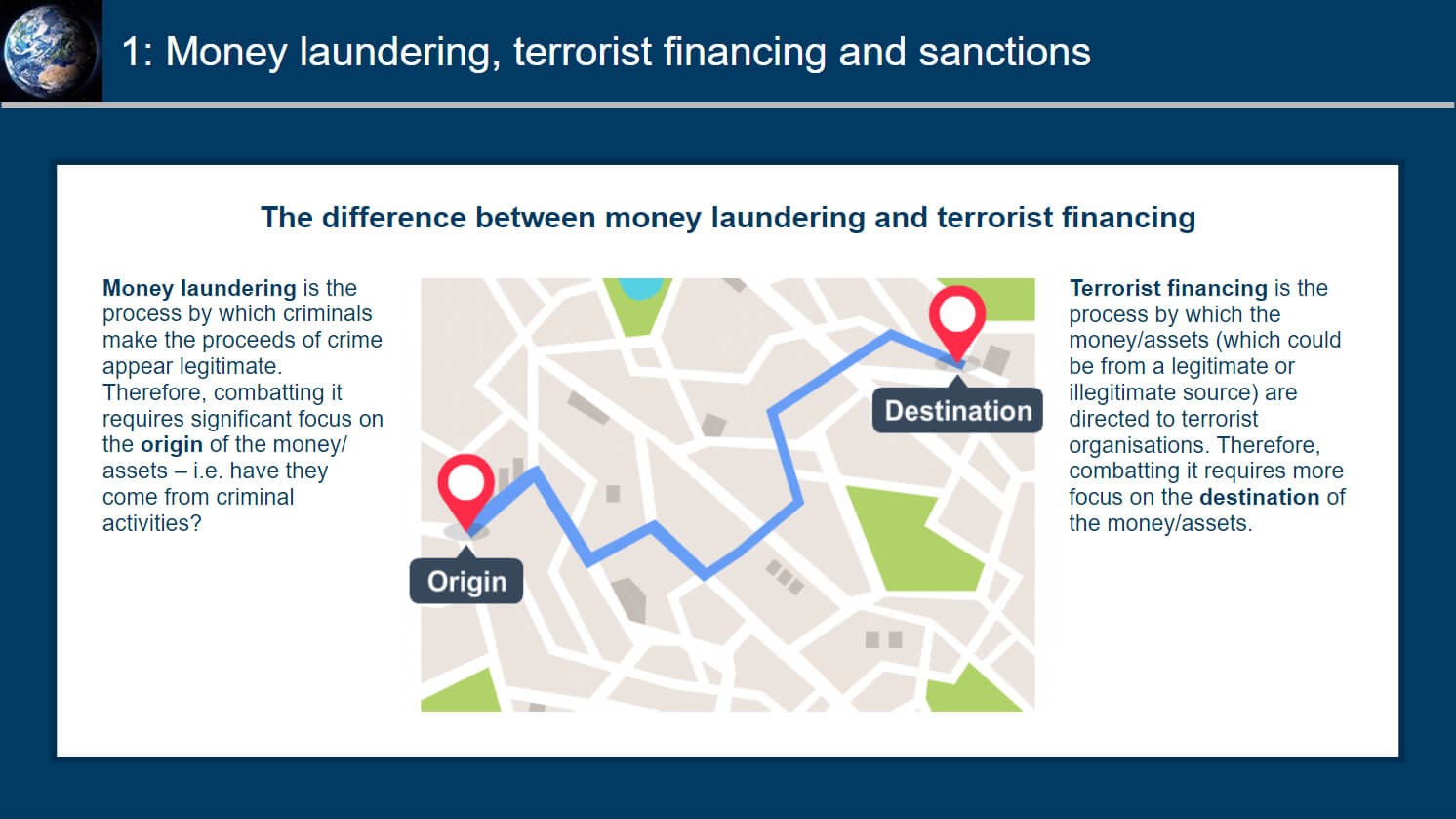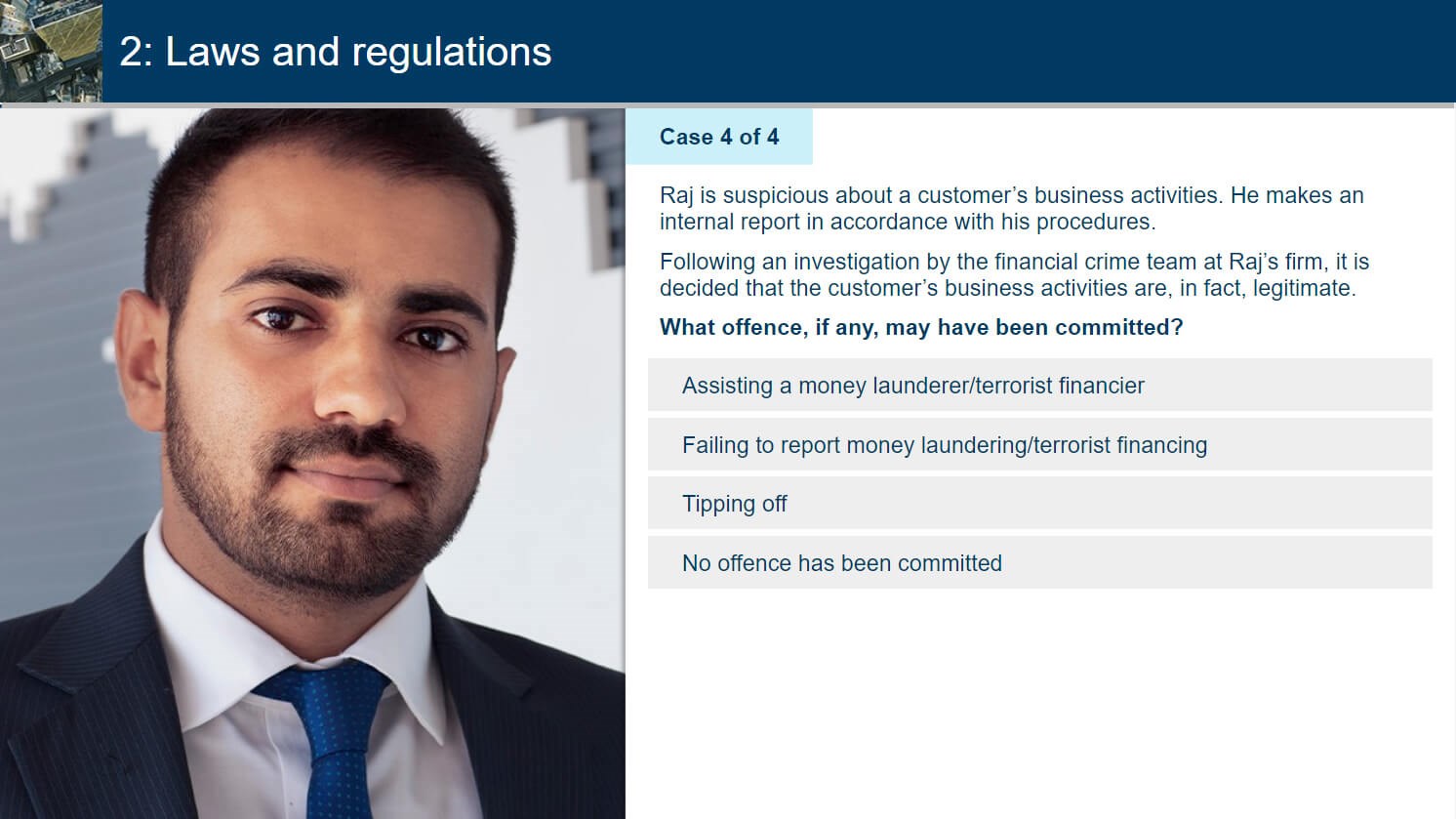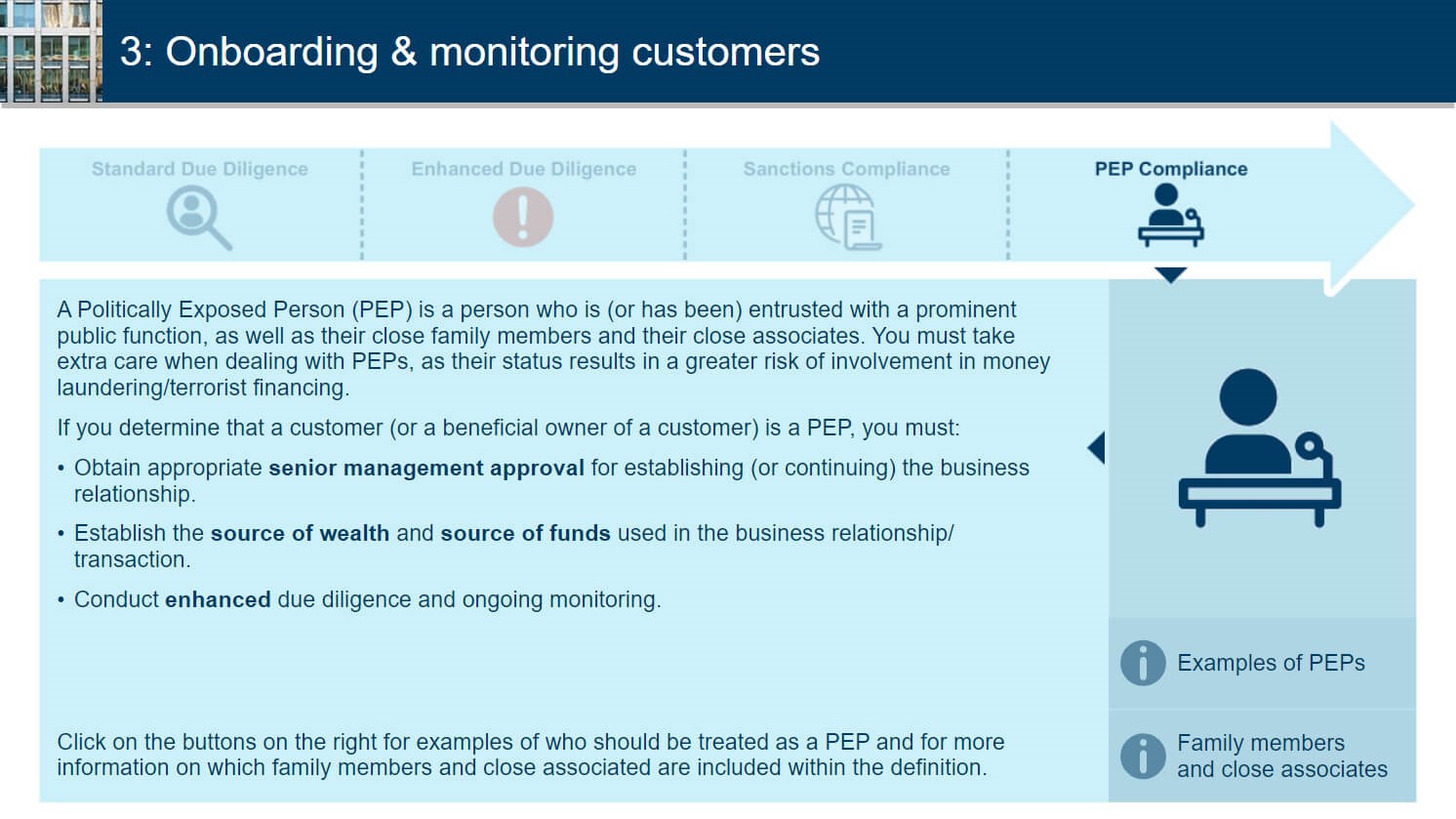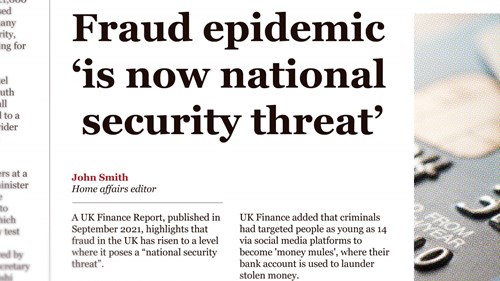 Course Search