Understanding the risks associated with proliferation financing
Proliferation financing is the provision of funds or financial services to support the illegal proliferation of weapons of mass destruction (e.g. chemical, biological and nuclear weapons), as well as their means of delivery, storage and any related materials.
This includes technologies and dual-use items (i.e. goods or services that can be used for a civilian or military purpose) used for non-legitimate purposes.
Here are three key reminders to share across your firm. A PDF version can be downloaded here.
Risk assessment: It is important that firms take a risk-based

approach to proliferation financing.

Make sure you are aware of the areas of proliferation financing risk for your firm, including the risks and red flags related to your firm's:

Products and services
Customers and associated persons
Countries of operation
Transactions
Distribution channels

Understand the impact: Proliferation financing may not necessarily be directly connected to the physical flow of goods. It could also include other support such as:

Financial transfers
Providing loans or credit lines
Ship mortgages and registration fees
Insurance and re-insurance services
Trust and corporate services


So, it is important that all staff understand how proliferation financing impacts their activities.

Follow procedures: Proliferation financing may or may not use the proceeds of crime, so it may not exhibit the same characteristics as money laundering. It is both a distinct financial crime risk and a sanctions risk (as sanctions are often part of a country's counter-proliferation financing strategy).

It is, therefore, vital that you understand and follow your firm's procedures (e.g. in relation to due diligence, screening, ongoing monitoring and suspicious activity reporting).
A good compliance culture results in everyone in the organisation working towards a common goal which is aligned with the firm's values and the regulator's expectations.
Continued Learning
In-house and eLearning courses for this topic are available for staff who require further training.
Download Your Spaced Learning Card
Compliance risks impact the whole business. Our series of Spaced Learning Cards incorporate current examples and provides high-level practical guidance for firms to share with employees. Topics include the risks of hybrid working, greenwashing, sanctions, bribery risk and more. Download your free Spaced Learning Cards to remind staff of their compliance obligations.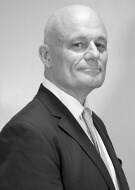 Bruce Viney
Director of Financial Crime Compliance Training