Understanding and responding to signs of Vulnerability
In April 2022, the Financial Conduct Authority (FCA) released details of its three-year strategy. One important strand is that firms should put the needs of customers first – "we want firms to focus on delivering good outcomes for their customers."

This complements the FCA's existing guidance regarding the fair treatment of vulnerable customers. Recent years have seen a significant increase in the number of those considered to be 'vulnerable', making it vital that all staff understand how to identify and respond to signs of vulnerability.
Here are three key tips for employees: (A PDF version can be downloaded here.)
Understand Vulnerability: A vulnerable customer is someone who, due to their personal circumstances, is particularly susceptible to harm. The FCA has highlighted four key characteristics that increase the risk of vulnerability – health, life events, resilience and capability.


Know Your Responsibilities: If you identify vulnerability, you need to take appropriate action. Key things to consider include: what impact it might have on the way the customer engages with the firm; what additional needs the customer may have; and how you record the information.


Follow Procedures: Dealing with vulnerable customers can, in some cases, be challenging. Therefore, you should follow your firm's procedures and make use of any practical and emotional support offered. This will help you comply with all the applicable laws and regulations.
Continued Learning
In-house and eLearning courses for this topic are available for staff who require further training.
Download Your Spaced Learning Card
Compliance risks impact the whole business. Our series of Spaced Learning Cards incorporate current examples and provides high-level practical guidance for firms to share with employees. Topics include the risks of hybrid working, greenwashing, sanctions, bribery risk and more. Download your free Spaced Learning Cards to remind staff of their compliance obligations.
Access Spaced Learning Cards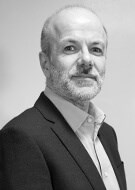 Michael Sacks
Director of Digital Learning Strategy