Concerning Conduct: Quarterly Cases - Q3 2022
A summary of recent cases concerning culture and conduct.
Cross-party UK MPs call for action on Russian dirty money.
The House of Commons foreign affairs select committee said the rhetoric on clamping down on Russian money laundering in the UK was not "matched with constructive action".  The committee suggested that "morally bankrupt billionaires" were using the UK as a "safe deposit box".
DE Shaw former money manager awarded $52 by Finra.
The US Financial Industry Regulation Authority (Finra) awarded a former money manager at DE Shaw $52m for defamation. Dan Michalow had been earning around $40m a year when he was fired for gross violations of DE Shaw's standards and values. The violations included jokingly referring to a prospective female assistant he wanted to hire in a sexist manner. However, a Finra arbitration panel found that his behaviour did not amount to misconduct.  
Apple lawyer admits to insider trading.  
Gene Levoff, an ex-lawyer responsible for policing insider dealing at Apple, pleaded guilty to six counts of securities fraud. Mr Levoff was co-chair of Apple's disclosure committee that enabled him to see the company's revenues and earnings before their release. He used the information to make $227k in profits and avoid $377k of losses, according to federal prosecutors. He will be sentenced in November.   
Brussels considering EU-wide agency for sanctions.  
Modelled on the US Office of Financial Assets Control (Ofac), the EU is considering giving its planned Anti-Money Laundering Authority power to oversee sanctions throughout the 27-country bloc. EU sanctions, including those over the Ukraine conflict, have been hampered by uneven enforcement.
ESMA admits to lacking skills to run consolidated price tape.
The chair of the European Securities & Markets Authority (ESMA) admitted that the agency lacks the necessary skills to meet the demands of a single, live database of trading information across EU markets. The database is required under the package of reforms known as the Markets in Financial Instruments Regulation (Mifir).
Wirecard forged data to get $900m injection from Softbank.
Collapsed payment processor Wirecard has been revealed to have knowingly forged data to convince investor Softbank to inject $900m into the firm in 2019. Munich prosecutors have established that, during due diligence, a false spreadsheet was created to justify the business behind outsourcing partners in Manila, Singapore and Dubai.     
Ukraine accuses banks of "war crimes".
The Ukrainian government accused lenders to Russian energy giants and oil traders of "war crimes" and "prolonging" the war. The banks include JPMorgan Chase, HSBC, Citigroup and Credit Agricole. HSBC and Credit Agricole's asset management arms hold shares in Gazprom and Rosneft. Citigroup provides credit facilities to Lukoil and Vitol. JPMorgan also provides facilities to Vitol and its Russian securities trust holds stakes in Gazprom, Rosneft and Russian bank, Sberbank.
UK's Financial Reporting Council bears down on auditor exam cheating.
The UK's accounting regulator, the Financial Reporting Council, wrote to the seven largest audit firms asking for explanations as to how they prevent staff cheating in professional exams. The letters followed the EY fine from the US SEC of $100m for cheating in ethics exams, and fines for similar issues at PwC's Canadian business and KPMG. 
Payroll provider error leaves EY's 55,000 US staff without pay.
The pay that 55,000 US staff of EY received was mistakenly removed from their bank accounts by payroll provider ADP. The professional services firm and ADP said the issue will be fixed and any resulting late payment fees or penalties would be covered.
Deutsche Bank's internal investigation highlights role in "cum-ex" tax fraud.
As inquiry into the multi-billion euro "cum-ex" tax fraud continues, Deutsche Bank shared an internal investigation with prosecutors about its role in the scandal. The investigation found that the bank's tax department initially blocked the investment bankers' request for permission to directly engage in trades, citing the fraudulent nature and reputational dangers. However, London-based investment bankers worked around the ban and knowingly provided banking services to clients who specialised in cum-ex trading. More than 70 current and former Deutsche Bank staff are under investigation by German public prosecutors for their involvement in the scandal.   
Bain & Co barred from UK government contracts for 3 years.
Management consultancy Bain & Co has been barred from tendering for British government contracts for three years due to "grave professional misconduct". The misconduct related to Bain's involvement in a corruption scandal in South Africa, colluding with former president Jacob Zuma to undermine the country's revenue service.
TikTok accused of toxic culture including "kill list" of unwanted workers.
Social media group TikTok's London office appears to have created a "kill list" of the staff it wanted to force out of the business. In some cases, replacements were hired whilst people on the list were still in their role, and other aspects of the toxic culture included staff being demoted after taking leave.   
In the wake of criticism over offshore tax havens like the Cayman Islands and the Bahamas, the city-state of Singapore established a new corporate structure called a Variable Capital Company (VCC). The VCC structure offers funds tax exemptions, state help with set up costs and secrecy surrounding investors. Around 600 VCCs have been set up so far, including relocations from traditional tax havens.  
Entain fine highlights the dangers of commerce overriding compliance.
Betting company and London-listed FTSE 100 constituent Entain that owns Ladbrokes and Coral, was fined £17m by the Gambling Commission over "serious failings" in both anti-money laundering and safer gambling requirements. Included in the examples were: One customer who deposited approximately £230k over 18 months with only one chat interaction with the company, and another social housing resident who deposited £186k over six months with no check on source of funds.
Entain is also facing an investigation of its Australian business for possible AML & CTF breaches with the Australian financial intelligence unit Austrac undertaking an "extensive" examination.
Student makes $110m on meme stock.
Meme stock trading in the US returned with a vengeance and saw a 20-year old student make $110m on 5m shares in struggling retailer Bed, Bath and Beyond.  
Sandhurst expels seven UAE soldiers for "disciplinary incidents".
UK military academy Sandhurst expelled seven UAE students for "disciplinary incidents" including offering bribes to instructors to avoid carrying out tasks. The bribes apparently ranged from large wads of cash to BMW cars, Rolex watches and foreign holidays.  
PwC sued by auditor for injury after drinking game.
An auditor submitted a personal injury claim against his employer, professional services firm PwC, alleging a failure in its duty of care.  He had been encouraged to attend a "pub golf" event that involved visiting 9 bars and needing to drink in each in as few mouthfuls as possible. He attended the event and was later found lying in the street after a fall. He suffered what he describes as "moderate-severe brain injury" and is claiming provisional damages of more than £200,000.  
Apple workers petition against "back to the office" mandate.
Apple staff are putting a petition together to submit to management arguing against the "back to the office" policy mandating 3 days a week at the Cupertino HQ. The petition demands "location-flexible work" and that Apple allows staff to work with their immediate manager to decide the most appropriate working arrangements.
Swiss Re loses at tribunal over sexual discrimination.
Swiss Re lost an employment tribunal case in London against a female that was made redundant in April 2021 and alleged sexual discrimination. The tribunal upheld unfair dismissal and complaints of sexual discrimination, sex-related harassment, and maternity-related discrimination.
South Africa working hard to avoid FATF grey listing.
After the corruption scandals under former president Jacob Zuma, South Africa is facing the possibility of being added to FATF's so-called "grey list". Current president Cyril Ramaphosa is sending legislation to parliament to strengthen the financial intelligence watchdog and address the concerns.
Female former Goldman Sachs MD reveals all in book.
Jamie Fiore Higgins worked at Goldman Sachs in New York for 17 years and rose to managing director before quitting in 2016. She has published a book titled "Bully Market" about her experiences that include some shocking instances of sexual discrimination. These include being dragged back into the office early after a miscarriage because a manager said his wife had miscarried and was "fine after a few days", facing taunts of "Mooo" when she used the bank's lactation room and being told she would not be made an MD if she was pumping milk instead of working.
Ireland's data regulator fines Instagram €405m for GDPR failings.
Meta-owned Instagram was fined €405m by Ireland's Data Protection Commission for violating the GDPR and failing to protect children's data. The company intends to appeal.
KPMG accused of "appalling" audit work in Hong Kong court.
The liquidator of China Medical Technologies, which collapsed in 2012 after a fraud by management, said KPMG's audit work had been "appalling", failing to ask "obvious" questions that would have exposed the fraud. This included not questioning a large related-party acquisition that saw a business worth $155,000 purchased for $176m, according to the liquidator. KPMG denies the allegations.
Credit Suisse agrees sale to exit offshore trusts business.
Credit Suisse agreed to sell its business offering offshore trusts to wealthy clients. It is selling its trust businesses in Guernsey, Singapore and the Bahamas to Bermudan-based Bank of NT Butterfield & Son and its Liechtenstein trust business to Gasser Partner.
Citigroup opens Malaga hub for junior investment bankers.
Citigroup opened its investment banking hub in Malaga, Spain that aims to attract young talent without ridiculous pressures of burnout. 27 junior analysts were selected from 3,000 applicants, and they have been promised 8-hour days and work-free weekends.
South Korea fines US big tech for privacy breaches.
South Korea's Personal Information Protection Commission fined Google around $50m and Meta around $20m for not properly informing users or obtaining their consent before collecting and analysing behavioural data from their online activities.
Nepotism, fear culture and cronyism allegations at KPMG's UAE business.
KPMG's Lower Gulf business, based in Dubai, has been accused of nepotism, cronyism and a culture of fear with a group of senior partners raising their concerns with global bosses. The accusations revolve around chief executive Nader Haffer who has appointed his brother-in-law as head of clients, pays unusually high salaries to independent directors and made "extraordinarily" large charitable contributions without a business purpose.
NY attorney-general sues Trump for "astounding" fraud.
The New York attorney-general filed a lawsuit that charged Donald Trump and his adult children with fraud. Centring on the annual 'statement of financial condition', Trump is accused of inflating values to secure economic benefits and minimising values to reduce tax bills
Bank of America features in $1.8bn of fines for US banks over unapproved communications.
US regulators, the SEC and the CFTC, fined 11 banks a total of $1.8bn over their use of unapproved communication channels. The banks' staff used WhatsApp, text and other applications to discuss trading matters, some of which could have been to avoid scrutiny and facilitate wrongdoing. The biggest fine was $225m for Bank of America where one desk head "instructed three of his subordinates to delete messages from their personal devices".

Delivered straight to your inbox
Receive updates, exclusive offers, event invitations and free resources straight to your inbox by signing up for our monthly newsletter.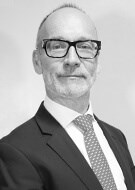 Martin Mitchell
Director of Training Services