Compliance Updater - November 2021
Regulatory and compliance news in brief
A summary of key compliance stories around the globe in November.
Barclays CEO steps down over links to Epstein.
Jes Staley, CEO of Barclays, decided to step down after a regulatory investigation into the way he described his relationship with disgraced financier and convicted sex offender Jefferey Epstein. Mr Staley intends to contest the conclusions of the UK's Financial Conduct Authority (FCA) and Prudential Regulation Authority's (PRA) probe and felt that to do so would be distracting if he were to continue in his CEO role. He will be replaced by Barclays former Chief Risk Officer CS Venkatakrishnan, known as Venkat.
Basel III banking standards implementation to be delayed.
The implementation of the latest Basel III standards from the Bank for International Settlements has been delayed by the European Union until 2025, and by the UK's PRA until a yet to be determined date 'post March 2023'. The delays are largely attributed to the Covid 19 pandemic.
Grant Thornton fined over audit failures at Interserve.
Grant Thornton was fined more than £700,000 by the UK's Financial Reporting Council (FRC) for audit failings at Interserve, the former FTSE 250 outsourcer that fell into administration in 2019. The FRC concluded that Grant Thornton had failed to obtain sufficient evidence around Interserve's calculations of provisions and assumptions surrounding recoverable losses. The fine follows an earlier fine of £2.3m related to the firm's audit of Patisserie Valerie and Grant Thornton remains under investigation over it audits of retailer Sports Direct.
FCA begins to act against 'greenwashing'.
The UK's FCA issued a Discussion Paper to coincide with the COP26 climate change conference inviting views on criteria to classify and label investment products on environmental, social and governance (ESG) factors. The intention is to reduce the risk of poor outcomes for consumers due to inadequate regulatory checks and balances. Nikhil Rathi, FCA Chief Executive, said "developing consistent, trusted standards… can deliver the most sustainable outcome".
London attracts its first SPAC after rules reform.
Hambro Perks, a special purpose acquisition company (SPAC), is looking to raise £150m in a London listing. It has chosen London largely because of reforms to the listing rules. The rules changes remove the need for the SPAC's shares to be suspended after a potential acquisition is announced, as long as investors' funds are ringfenced and they get to vote on the proposed deal.
UK plans to add 'growth and competitiveness' to post-Brexit financial regulatory objectives.
A consultation from the UK Treasury about the development of financial services regulation post-Brexit is proposing that regulators, the FCA and PRA, should "consider both the implications for growth and international competitiveness of their regulations". The hope is that a more agile approach to regulation will ensure that the UK retains its status as a global financial centre that will support the growth of the UK economy.
McKinsey partner charged with insider dealing.
Puneet Dikshit, a partner at consulting firm McKinsey, was charged in the US with securities fraud in the form of insider dealing. Whilst providing consulting services to Goldman Sachs, he gathered information about Goldman's impending takeover of online loans provider GreenSky. He then purchased out of the money call options on GreenSky and sold them on the day the deal was announced, netting $450,000 profit. Mr Dikshit was fired from McKinsey for violating its policies and code of conduct.
FCA fines broker for due diligence failings in cum/ex scandal.
The UK's FCA fined Sunrise Brokers £642,000 for facilitating "self-evidently suspicious trades" that were used in cum/ex dividend trading schemes. Sunrise failed to ensure it was not being used for fraudulent trading and money laundering as it did business with Dubai-based Solo Group. The trades were part of an alleged tax dodge where shares were purchased just before the ex-dividend cut-off and then placed in different jurisdictions (such as Denmark, Germany, Italy, and France) to rebate millions of euros of dividend taxes that had not been paid.

US SEC fines McKinsey fund $18m for inadequate controls.
The US Securities and Exchange Commission (SEC) imposed an $18m fine on an internal fund called MIO Partners that invests the wealth of McKinsey consulting partners. The fine relates to inadequate controls to stop the partners misusing inside information. It appears that McKinsey partners oversaw investment choices at the same time as having access to confidential information on their clients. MIO's board is now composed of independent directors and retired McKinsey partners.

Delivered straight to your inbox
Receive updates, exclusive offers, event invitations and free resources straight to your inbox by signing up for our monthly newsletter.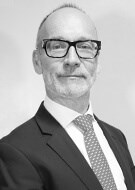 Martin Mitchell
Director of Training Services