Compliance Updater - May 2023
Regulatory and compliance news in brief
A summary of key compliance stories from around the globe in May.
FCA to improve handling of whistleblowers.
Internal research by the UK's Financial Conduct Authority (FCA) found that only twenty per cent of whistleblowers were satisfied that it had properly heard and investigated the issues they raised. In response, the FCA pledged to boost training for whistleblowing teams and provide as much feedback as possible.  
PRA consults on an increase to early settlement discount on enforced cases.
The UK's Prudential Regulation Authority (PRA) is consulting on its plan to increase the early settlement discount on its enforcement cases from the current maximum of thirty per cent to fifty per cent, and offer speedier settlement for non-criminal cases. The hope is that the changes will encourage co-operation and a swifter conclusion to regulatory actions.
FCA fines Banque Havilland over manipulative trading strategies.
The FCA considered Luxembourg-based Banque Havilland had "acted without integrity" when it disseminated a document suggesting manipulative trading strategies to devalue Qatar's currency. The bank has been provisionally fined £10m and the FCA is also planning to ban its former London chief executive and two other ex-employees. The bank's fine is being referred to the UK's Upper Tribunal. 
FCA warns on Consumer Duty readiness.
The FCA warned that it will "act swiftly and assertively" where it finds evidence of harm after the introduction of the new Consumer Duty at the end of July. In a report reviewing how firms are evidencing fair value, the regulator pointed to issues including ignoring profit margins and using average outcomes.
Treasury select committee call to axe FCA crypto regulation.
A UK Treasury select committee called on the government to abandon plans to regulate crypto as a financial service and instead treat it as gambling. Overseeing crypto as a financial service by the FCA gives the impression that crypto is "safer than it is" and it more "closely resembles gambling" according to the cross-party group of MPs.  
EU moving forwards with financial services co-operation with UK.
The European Commission adopted a draft memorandum of understanding that will establish a joint EU-UK financial regulatory forum. The forum will improve co-ordination but will not change cross-border access to financial markets. The memorandum will now go to EU member states for sign off.  
Former CEO of London Capital & Finance handed jail term.
The former chief executive of London Capital & Finance, the collapsed company at the centre of a minibond scandal, has been given a ten-month suspended jail sentence. The sentence was for breaching a restraining order on assets that saw £95,000 paid into the account of the former CEO's wife (which was not frozen) and then spent on items including a holiday and a hot tub.
Irish Data Protection Commission fines Meta €1.2bn over GDPR breaches.
The Data Protection Commission of Ireland (DPC) fined Meta Platforms Ireland Ltd €1.2bn for transferring data from the EU to the US without adequately assessing the risks to the fundamental rights and freedoms of the data subjects. In essence, the DPC concluded that despite using so-called Standard Contractual Clauses, Meta's transfer to and storage of personal data in the US failed to sufficiently safeguard it from US surveillance. Meta plans to appeal against the fine.
Provisional finding that five top banks breached trading laws in gilts.
The UK Competition and Markets Authority (CMA) has reached a preliminary conclusion that five banks (Citigroup, Deutsche Bank, HSBC, Morgan Stanley and Royal Bank of Canada) breached UK competition law when they shared confidential information about their gilts trading strategies. The information sharing was on chat rooms and covered the period between 2009 and 2013. Deutsche Bank alerted the regulator and so will not be fined, Citigroup has entered into a settlement agreement with the CMA. The other three banks have not admitted to any wrongdoing.
Forex boss found guilty of Ponzi-style fraud scheme.
Anthony Constantinou ran a foreign exchange trading firm called Capital World Markets and was found guilty of seven charges including fraud by deception, fraudulent trading and transferring criminal property. The now defunct company promised "remarkable returns" of around five per cent per month, but was in reality a £70m Ponzi scheme with very little foreign exchange trading activity.

Delivered straight to your inbox
Receive updates, exclusive offers, event invitations and free resources straight to your inbox by signing up for our monthly newsletter.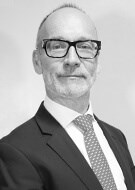 Martin Mitchell
Director of Training Services