Compliance Updater - March 2022
Regulatory and compliance news in brief
A summary of key compliance stories around the globe in March.
Two US billionaires investigated over possible insider dealing.
US media tycoon Barry Diller and music mogul David Geffen are being investigated in relation to the purchase of options to buy Activision Blizzard shares days before Microsoft acquired the games company. Diller, Geffen and Diller's son-in-law acquired $108m worth of Activision options giving them the right to buy at $40 per share four days before the deal was announced. Microsoft acquired Activision at $95 per share in cash, increasing the value of the options by around $60m.
Braun charged with fraud over Wirecard.
The former CEO of Wirecard, the collapsed payment processor, was formally charged with fraud, breach of trust and accounting manipulation in Germany. Markus Braun denies any wrongdoing maintaining that he is a victim of fraud. If found guilty, Mr Braun will face up to fifteen years in jail. Two other former senior managers at Wirecard were also charged excluding the suspected central figure in the fraud, former second in command Jan Marsalek. Mr Marsalek is on the run and thought to be in Russia.
UK and EU accelerate sanctions against Russia.
The UK and the EU imposed significant sanctions on Russians over the invasion of Ukraine. The sanctions include Russian politicians, military leaders and oligarchs, and the UK total is more than seven-hundred individuals and businesses. Notable amongst the sanctioned individuals is Roman Abramovich, the billionaire owner of Chelsea football club.
Covid Bounce Back Loan fraud estimates revealed.
Bank executives testifying to a committee of UK MPs revealed the extent of fraudulent loans made under the government's Covid Bounce Back Loan Scheme. More than £46bn was lent by banks under the scheme, fully guaranteed by the government with minimal checks on borrowers of up to £50,000. Official estimates suggest £3.3bn to £5bn might have been lost to fraud. The British Business Bank (BBB) that oversaw the scheme has identified more than twenty-two thousand loans that appear to be duplicated, more than one-thousand loans made to companies that have been dissolved and more than fifteen-hundred made to businesses incorporated after the pandemic began.
Only a quarter of crypto firms currently meet FCA requirements.
April will see the end of the Financial Conduct Authority's (FCA's) temporary register that allows crypto firms to operate in the UK. To date, of the one-hundred and six companies on the temporary register, the FCA has only approved twenty-seven (around a quarter), twenty-one are still under assessment and a further fifty-eight have either withdrawn their applications or been rejected.
Economic Crime (Transparency and Enforcement) Act 2022 introduced in the UK.
The Economic Crime (Transparency and Enforcement) Act was introduced into UK law. It consists of three major components:
1) The creation of a Register of Overseas Entities. A new register for overseas entities that own or lease land in the UK, detailing the entity's beneficial ownership.
2) Amendments to the Unexplained Wealth Order (UWO) regime that brings the "responsible officer" of entities owning property into the net and adding an alternative test for granting a UWO instead of the suspicion of insufficient lawful income that is based on suspecting the property was obtained through unlawful conduct.
3) Amendments to the sanctions regime that include expanding the information-sharing powers relating to sanctions.
UK advertising regulator sets out further standards re crypto ads.
The UK's Advertising Standards Authority (ASA) sent out an enforcement notice to companies advertising cryptocurrencies warning them against encouraging purchasing crypto with credit cards or swapping pensions for tokens such as bitcoin. The ASA continues to oversee crypto advertisements until the FCA's powers are extended to cover crypto asset promotions.
Barclays delays buyback after revealing £450m loss on structured products.
Barclays announced a delay on a planned £1bn share buyback after disclosing the need to pay £450m for issuing exchange traded notes (ETNs) that had not been registered. It appears that Barclays in the US issued more ETNs than it had registered for sale in August 2019 and needs to repurchase the notes at the original price - which will add up to £450m.

Delivered straight to your inbox
Receive updates, exclusive offers, event invitations and free resources straight to your inbox by signing up for our monthly newsletter.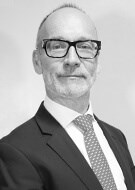 Martin Mitchell
Director of Training Services