Compliance Updater - June 2023
Regulatory and compliance news in brief
UK signs pact with EU to increase co-operation on financial services.
Jeremy Hunt, the UK Chancellor of the Exchequer, and Mairead McGuinness, the European Commissioner for Financial Services, signed a Memorandum of Understanding to boost co-operation in financial services. The MoU will see the two parties meeting at least bi-annually to share information on regulatory developments and identify issues. It does not commit either side, but should boost dialogue and co-operation on joint challenges.  
SEC launches lawsuits against crypto exchanges.
The US Securities and Exchange Commission (SEC) launched lawsuits against two crypto exchanges, Binance and Coinbase. The two are accused of violating securities laws, offering unregistered securities, and operating as unregistered venues. Binance was also accused of mixing customers' cash with that of a separate trading firm.
Crypto mis-selling crackdown nears in UK.
In the light of a survey showing crypto ownership more than doubled in the UK last year, the Financial Conduct Authority (FCA) announced an October start date for its mis-selling clampdown. The crypto marketing regime will start on 8th October and require companies to use risk warnings and a twenty-four-hour cooling off period for customers. "Refer a friend" schemes will also be banned, and the regime will apply to all crypto asset companies marketing to UK customers, regardless of where the business is based.  
Banks agree huge settlements over links with Jeffrey Epstein.
Following a New York court class action that saw Deutsche Bank agree to pay up to $75m to victims of Jeffrey Epstein's sex trafficking, JPMorgan agreed a $290m settlement in relation to a lawsuit from a group of women who claim to have been abused by Epstein, its ex-client. Both banks were accused of facilitating and profiting from human trafficking, as well as JPMorgan ignoring multiple warnings abouts its former client's sex crimes.  
Greensill and four Swiss bankers identified as suspects.
Lex Greensill and four former Credit Suisse bankers have been named as suspects in a case brought by the Zurich public prosecutor. The case is related to the $10bn of funds that were linked to Greensill Capital and offered to clients by Credit Suisse.  
Barclays facing High Court trial over derivatives.
Barclays is facing a legal challenge from a Dutch housing association that alleges the bank was "unjustly enriched" at its expense from complex interest rate derivatives it entered into between 2008 and 2011. The housing association entered into derivative contracts with Barclays and six other banks and ended up facing margin calls of more than €2bn and having to seek government support to survive. Barclays is alleged to have paid commissions of €1.56m on the transactions, half of which was diverted to the then treasurer of the housing association who was later convicted of bribery.
UBS to face substantial penalties over Archegos.
The "new" UBS faces hundreds of millions of dollars in penalties over Credit Suisse's mishandling of family office Archegos Capital that imploded in 2021. The US Federal Reserve, the Swiss Financial Market Supervisory Authority and the UK's Prudential Regulation Authority will likely publish their finding and announce their penalties at the end of July.
The Monetary Authority of Singapore fined four firms for breaches in relation to collapsed German fintech firm Wirecard. DBS, Citibank, OCBC and Swiss Life were all found to have breached AML and CFT requirements in dealing with Wirecard and its related parties. The biggest fine of S$2.6m was imposed on DBS. Separately, a Singapore court handed out prison sentences (of twenty-one months and ten months) against two former Wirecard employees in Singapore for conspiring to misappropriate money.
From Solvency II to Solvency UK.
The Prudential Regulation Authority issued the first of three consultations on regulating UK insurers. The EU's "Solvency II" regime will be replaced by "Solvency UK" which is planned to be more principles-based and therefore simplify the internal models insurers must use to calculate their capital requirements.
Fed's annual bank stress tests published.
The results of the annual stress tests for banks in the US were published by the Federal Reserve. All of the twenty-three banks passed the test which included a worst-case scenario that would crystallise combined losses of $541bn. The Fed declared that the "results confirm that the banking system remains strong and resilient".

Delivered straight to your inbox
Receive updates, exclusive offers, event invitations and free resources straight to your inbox by signing up for our monthly newsletter.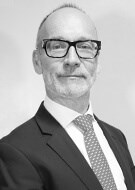 Martin Mitchell
Director of Training Services