Compliance Updater - July 2022
Regulatory and compliance news in brief
A summary of key compliance stories around the globe in July.
Crypto fund's ETF application rejected by SEC.
The world's largest crypto investment vehicle – a $40bn investment trust called the Bitcoin Trust run by a firm called Grayscale – has had an application to convert into an ETF rejected by the US Securities and Exchange Commission (SEC). The SEC continues to debate whether to allow funds like the Bitcoin Trust, that invest in the underlying cryptocurrencies rather than derivatives linked to crypto, as ETFs. The SEC has already accepted a fund that invests in futures based on cryptocurrencies as an ETF.
EU finalises regulations for crypto assets trading.
The European Union settled on its Regulation on Markets in Crypto Assets. The regulation will mean crypto-asset service providers will require authorisation from one of the EU's national market regulators, which will then provide passport rights throughout the union.
Credit Suisse facing huge Asia backlog over source of wealthy clients' funds.
Credit Suisse is struggling to reduce a backlog of prospective wealthy clients in Asia as they wait over eight months to open accounts. Credit Suisse has introduced more stringent source of wealth requirements, and this has created a backlog of more than six-hundred people. Standard wealthy clients are understood to have to wait six to eight months and a priority list (those with $10m to $15m to deposit and hundreds of millions in assets) are waiting three to four months.
Legal battle over Musk-Twitter takeover is fast-tracked.
The court case over Elon Musk's withdrawal of the $44bn takeover that the target, Twitter, is suing him to complete is now scheduled to start in October. Musk's team had suggested a start in February 2023 at the earliest, but the Delaware court said any delay would threaten "irreparable damage to the sellers".
Long awaited UK Financial Services & Markets Bill introduced.
The UK's Financial Services & Markets Bill that will liberate the financial sector from EU regulations was finally introduced. After much advance trailing, the Bill was no surprise including a new secondary mandate for the Financial Conduct Authority (FCA) and Prudential Regulation Authority (PRA) to promote competitiveness and growth. Stretching to over three-hundred pages, the Bill will also give powers for the regulators to oversee stable coins, the safest form of cryptocurrency.
US prosecutors charge three people with insider dealing in digital tokens.
Three individuals were charged in the US SEC's first insider trading probe involving digital assets. A former Coinbase employee was charged with sharing tips with his brother and a friend on digital tokens that were due to be listed on Coinbase's crypto exchange. The defendants are thought to have earned at least $1.5m through the scheme.

Delivered straight to your inbox
Receive updates, exclusive offers, event invitations and free resources straight to your inbox by signing up for our monthly newsletter.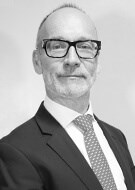 Martin Mitchell
Director of Training Services