Compliance Updater - January 2023
Regulatory and compliance news in brief
A summary of key compliance stories from around the globe in January.
Record fine for H20 and CEO banned for five years.
French asset manager H20 was fined €75m by the Authorite des Marches Financiers (AMF) over investments made in illiquid bonds by companies linked to German entrepreneur Lars Windhorst. H20's founder and chief executive Bruno Castres was banned from the industry for five years.
OECD warns pension funds over illiquid asset risks.
The OECD's Financial Affairs Division warned pension funds to take "extreme care" when investing in illiquid assets like infrastructure projects and private equity. The warning comes as pension funds allocate a greater proportion of their assets to alternatives. The dangers highlighted were the possible sudden need for cash and the risk that small and medium sized funds might not have the due diligence expertise to handle the exposure.
Coinbase agrees $100m deal with New York regulators over AML failings.
Crypto exchange Coinbase agreed a $50m fine and to spend a further $50m on addressing the shortcomings in its anti-money laundering systems. The failures that led to the fine included a backlog of more than one-hundred thousand unreviewed transactions and a reliance on social media profiles to verify customer identities.
Proposed changes to Solvency II will increase risk.
The head of the UK's Prudential Regulation Authority, Sam Woods, told the House of Commons Select Committee that the UK government's plans to amend Solvency II, the regulatory regime that determines insurers' capital, will "increase risk" but not threaten the UK's financial stability. The aim of the proposed reforms is to enable a redirection of tens of billions of pounds of insurers' cash in the UK economy.
Fines for financial crime up more than fifty per cent in 2022.
A study from digital solutions firm Fenergo found that fines for anti-money laundering failings and other financial crimes surged by more than fifty per cent in 2022. The US led with approximately $37bn in fines, followed by EMEA with $11bn and $5bn in the Asia-Pacific region.
Five charged by FCA over insider dealing.
A former analyst at Janus Henderson and four others were charged with insider dealing and money laundering by the UK's Financial Conduct Authority (FCA). The regulator alleges that confidential insider information was fed by the former analyst to the other four individuals. The four then used derivatives to bet on share price movements after the information was made public. The FCA estimates around £1.5m in profits was generated from trades in forty-nine companies.
Morgan Stanley fines its own bankers for using personal devices for official business.
Morgan Stanley has fined its own bankers for conducting official business on personal devices. The bank agreed fines of $200m from the SEC and the CFTC for its failures to ensure employees' electronic communications were stored properly. The fines on bankers range from a few thousand dollars to more than $1m per person and will be either clawed back from bonuses or docked from future pay.
Perella Weinberg banker suspended over insider trading allegations.
A London-based banker at Perella Weinberg was suspended over links to a German investigation into insider trading. It appears that the banker regularly shared sensitive merger and acquisition information with four German citizens between 2017 and 2021 that could have generated tens of millions of euros in profits.
Gambling group 888 investigating failures to KYC VIP accounts.
Gibraltar licensed gambling group 888 removed its chief executive and launched an internal investigation into failures to follow anti-money laundering processes. The failures appear to relate to VIP accounts in the Middle East, and the group has suspended activity on those accounts as it probes the failures to follow "know your client" (KYC) requirements.

Delivered straight to your inbox
Receive updates, exclusive offers, event invitations and free resources straight to your inbox by signing up for our monthly newsletter.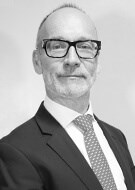 Martin Mitchell
Director of Training Services