Compliance Updater - August 2023
Regulatory and compliance news in brief
A summary of key compliance stories from around the globe in August.
US regulators issue $555m of fines for messaging violations.
Nine US financial services companies agreed to pay a total of $555m in fines over failures to preserve electronic communications. The companies used platforms like WhatsApp and Signal and failed to keep the "substantial majority" of these messages. The US Securities and Exchange Commission (SEC) issued fines of $289m in total to broker-dealers including Wells Fargo and BNP Paribas. Derivatives regulator the CFTC fined five swap dealers and futures brokers, including BNP Paribas, SocGen and Wells Fargo a total of $266m. 
UBS settles over bond mis-selling.
UBS agreed to pay $1.4bn to resolve a US Department of Justice probe into mis-selling of residential mortgage-backed bonds in the run up to the financial crisis of 2008. It became the final case closed by a special task force of the DoJ that has seen nineteen settlements totalling $36bn including a $17bn fine for Bank of America and a $7.2bn settlement with Deutsche Bank.
US SEC focuses on ESG fund disclosures.
The SEC enforcement unit has sent document requests to several asset managers relating to their environmental, social and governance investment marketing. Amongst their areas of inquiry are conventional investment funds that have repurposed as ESG funds.  
SEC to reform rules over private funds.
The SEC adopted a package of reforms to the rules over private funds. Private equity, venture capital and hedge funds will have to provide investors with detailed quarterly reports with standardised metrics to ease comparison. The funds will also be banned from favouring some investors with special redemption rights and additional information about the fund's holdings, unless they are offered to everyone. 
Singapore arrests ten over money laundering and fraud.
Singapore arrested ten individuals, including nationals from China, Cyprus, Turkey, and Vanuatu, suspected of laundering the proceeds of overseas criminal activities including scams and online gambling. The authorities subsequently requested documents from at least ten banks in an extension of the investigation.
Morgan Stanley fined £5.4m over use of WhatsApp.
UK regulator Ofgem fined Morgan Stanley £5.4m for failing to keep records of its WhatsApp messages in its wholesale energy transactions between 2018 and 2020. Morgan Stanley received a thirty per cent discount on the fine for co-operating with the investigation.
Switzerland unveils dirty money clampdown plans.
Switzerland's finance minister unveiled plans to increase transparency and close legal loopholes by requiring the ultimate beneficial owners of trusts and companies to be declared. A new register will not be made public, but will be made available to regulators, the police and accredited banks and lawyers undertaking due diligence. The plans are hoped to be put to parliament before the end of 2023.

Delivered straight to your inbox
Receive updates, exclusive offers, event invitations and free resources straight to your inbox by signing up for our monthly newsletter.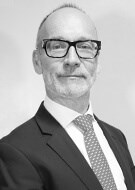 Martin Mitchell
Director of Training Services