Compliance training – face-to-face or virtual?
Peter Haines discusses the 'new normal' in terms of hybrid working, and what this means for a firm's compliance training programme.
The impact of the lockdowns
Face-to-face training has always been an important part of a risk-based compliance training programme. However, the second quarter of 2020 brought fundamental changes to the way in which members of the financial services and other industries received learning.
Face-to-face training came to an abrupt halt due to lockdowns and the world had to get acquainted very quickly with the world of virtual delivery. Actual meeting rooms became virtual breakout rooms. Q&A became "unmute" or "chat".
At first, it all felt very different - the trainer could no longer walk up to a participant and communicate with them in the nuanced way afforded by being in the same physical space.
However, we quickly discovered that virtual training could have a positive impact on learners and deliver effective compliance training.
Where are we now?
In the immediate aftermath of the lockdowns, there was significant debate about the future of working arrangements. It is now just over three years since the beginning of the first lockdown, and that debate is still raging.
Whilst different companies have responded in different ways, one thing is certain - there is no longer a 'standard' way of working. Very few firms have made their employees return to the office 100% of the time, with most offering a hybrid working environment.
So how has training evolved with this new working model? The answer is, of course, a hybrid approach to learning, with firms utilising eLearning, virtual delivery and face-to-face delivery depending on the topic and the needs of the audience.
For example, we have often found that eLearning can provide an ideal platform for broad awareness, ensuring that a consistent and tracked message is sent out across the organisation. Focused live training – whether virtual or face-to-face – is then very effective for embedding specific conduct or cultural changes, as the practical impact and implications for particular individuals can be discussed in detail.
What are the current trends?
Firms now have a choice as to how they deploy live training.
Some firms have a huge preference for face-to-face training, especially for more senior staff such as Board members and the executive management team. The view is that face-to-face contact encourages greater participation and more interaction between participants. It also allows for more personalised interactions and, of course, helps to avoid distractions that can impact virtual sessions.
There is indeed a lot to be said for face-to-face training, but it can be much more difficult nowadays to get people into the same room at the same time, especially as hybrid working means having to stagger employees' times in the office.
As a result, many firms prefer virtual training. Polls, breakout rooms and case studies can assist in keeping sessions interactive and it often makes the logistics of organising training much easier. In addition, the flexibility associated with virtual training can facilitate a modular approach, thereby increasing the effectiveness of the training.
I find that one can achieve almost everything in a virtual session that one can in a face-to-face session, and that the logistical advantages compensate for any slight disadvantages. Given that many participants are pleased with the flexibility of a virtual approach, it makes them more relaxed about the training and – dare I say it – sometimes more enthusiastic about the upcoming event.
Therefore, when developing training interventions, we work closely with our clients to understand their needs and find the right blend of delivery styles to ensure that the training is effective and well-received.
What about a hybrid approach of combining virtual and face-to-face training?
It could be assumed that the best of all worlds is to adopt a truly hybrid approach, which combines a group of people in a meeting room with a further group online.
However, this should come with a risk warning.
Whilst a good trainer will do their best to include both the physical and the virtual participants in the discussion, it does mean that the trainer has to remain fixed in front of the camera in order to have the full attention of people online. This can impact the trainer's engagement with the face-to-face audience and may, therefore, limit some of the benefits associated with that mode of delivery.
The main drawback, however, is for the virtual audience. Unless the audio facilities in the meeting room are excellent, any discussion within the room can get lost for those participating online. This means that, unless the trainer repeats any questions and subsequent discussion, virtual participants can miss out and may feel disengaged. Therefore, my strong advice to clients is to avoid this hybrid model unless the meeting room has excellent audio facilities and the logistics have been fully discussed with the trainer and the relevant IT/premises teams.
Conclusion
At CCL Academy, we believe in a blended, 360 approach to learning. This involves a risk-based approach combining eLearning with virtual and/or face-to-face training delivered by industry experts.
To find out more about how we can assist your firm's compliance learning with our 360 compliance learning solution, click here.
Tips for Developing Virtual Training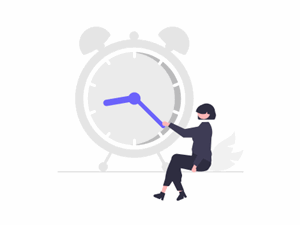 Duration
We recommend sessions of 1-2 hours and no more than 3 hours. You should allow for a short break every hour.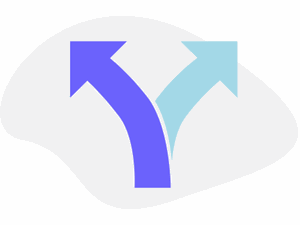 Setup
Learners should be required (or strongly encouraged) to keep their cameras on. This helps maintain engagement and create a good virtual learning environment.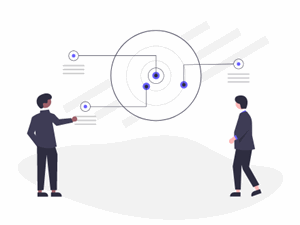 Approach
Where appropriate, online tools such as polls and breakout rooms, should be used to foster discussion and increase learner engagement.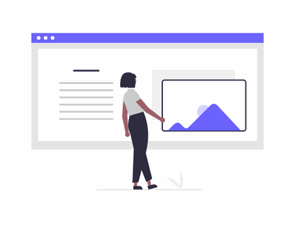 Hybrid
Be cautious about using a hybrid model that combines face-to-face delivery with a virtual delivery unless your training room has excellent audio/visual facilities.
About the Author
Peter has over 35 years' experience in the field of regulation and compliance. A chartered accountant, Peter spent 6 years working with the UK's SFA (now the FCA) and has headed up regional and global compliance functions at Paribas, UBS Investment Bank and Bank of America.
Since 2006, Peter has specialised in training, focusing on boards, senior management and assisting the next generation of compliance officers. His coverage includes most areas of compliance and financial crime, corporate governance and risk management. His style is inclusive, interactive and based on practicalities, not just rules.
As Director of GRC Training, he works closely with our clients to ensure that our programmes are tailored to their exact needs and meet, or surpass, their expectations.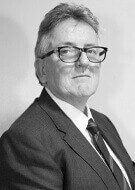 Peter Haines
Director of GRC Training