Averting the risk of Greenwashing as demand for ESG credentials increase
As the demand for financial services products and services with green or ESG (Environmental, Social and Governance) credentials increases, so too does the risk of greenwashing.
The UN Climate Change Conference (COP27), which took place in November 2022, included a notable focus on the role of finance in the green transition. This sits alongside the growing demand for investment products and services with green or ESG (Environmental, Social and Governance) credentials.
As the appetite for these products increases, so does the risk of greenwashing – where an unfair competitive advantage is gained by making unsubstantiated or exaggerated claims that an investment has green or broader ESG credentials. Firms offering ESG investments, therefore, need to take into account the existing and planned regulatory initiatives in this area
Here are three best practices that your employees should be reminded of: (a PDF version is available to download here.)
Don't forget the basics: The FCA's Principles for Business require that all communications with clients are clear, fair and not misleading. This basic requirement is supplemented by specific rules that apply to particular types of communications.
Consider ESG initiatives: The Green Claims Code, published by the UK Competition and Markets Authority, and the FCA's publications (e.g. Guiding Principles for ESG funds) contain helpful guidance. You may also need to consider EU rules and global initiatives.
Scan the horizon: Many jurisdictions are in the process of refining and strengthening ESG regulations. Measures include taxonomy regulations, which aim to provide clarity on what is 'sustainable', and enhanced disclosure requirements for firms.
Continued Learning
In-house and eLearning courses for this topic are available for staff who require further training.
Download Your Spaced Learning Card
Compliance risks impact the whole business. Our series of Spaced Learning Cards incorporate current examples and provides high-level practical guidance for firms to share with employees. Topics include the risks of hybrid working, greenwashing, sanctions, bribery risk and more. Download your free Spaced Learning Cards to remind staff of their compliance obligations.
Access Spaced Learning Cards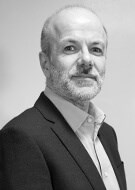 Michael Sacks
Director of Digital Learning Strategy