Diploma Series - Key Financial Crime Risks
Overview
Anti-Money Laundering (AML) and Counter-Terrorist Financing (CTF) are important areas of Financial Crime, but it is important not to neglect other areas, such as Sanctions, Bribery, Corruption and Fraud.
This module examines these other types of Financial Crime and leads participants through Fraud and Bribery & Corruption risk assessments. Sanctions are not ignored, as these have been shown to attract severe enforcement action from regulators in many countries of the world, most notably the United States.
This module can be taken as a standalone course or as part of the whole Diploma in Compliance, AML & Financial Crime. The Diploma consists of four modules totalling 24 x 3-hour sessions of interactive workshop learning, interspersed by examinations and assignments.
Who is this for?
This module has been developed for Compliance and Financial Crime professionals. Exceptions may be made in respect of applicants who have significant regulatory experience or similar experience in Legal, Audit, Risk or other related functions.
Learning Outcomes
After completing this module, participants will be able to:
Apply techniques to avoid breaching Sanctions
Assess the risk of Fraud in their institution
Assess the risk of Bribery and Corruption in their institution
Put controls in place to reduce the risk posed by these Financial Crimes
Course Details
Trade and Economic Sanctions
Session 1
Why do financial institutions have to devote resources to ensure Compliance with trade and economic Sanctions regulations and laws?
How financial institutions breach relevant trade and economic Sanctions regulations
The consequences of breaches of relevant trade and economic Sanctions regimes
Session 2
Review of specific Sanctioned regimes
What we can learn from reported enforcement actions
Session 3
How financial institutions can reduce the risk of non-Compliance with relevant Sanctions
What to do when you may be the subject of an investigation
The practicalities of dealing with an investigation
Fraud Prevention
Session 4
The impact of Fraud on an institution
How Fraud can arise
Session 5
Controls against Fraud
Can you monitor to detect Fraud?
The importance of whistleblowing procedures
Developing a Fraud Risk Assessment
Session 6
Group exercise: Fraud Risk Assessment
Anti-Bribery and Corruption
Session 7
How to assess your Bribery and Corruption Risk
The importance of your Code of Ethics
Controls over suppliers - to centralise or not to centralise?
Session 8
Gifts, entertaining and conflict registers
Case studies: what to do in difficult jurisdictions
How to develop an ABC risk assessment
Session 9
Group Exercise feedback: ABC Risk Assessments
Delivery
All of CCL Academy's public courses are delivered virtually using Zoom.
Firms with more than 5 staff to train have the flexibility to deliver training in-person by one of our trainers at your premises, or virtually via Zoom, Teams or Webex.
Find out more about your Virtual or In-Person training experience below.
Virtual Delivery
Our virtual training courses are designed to be every bit as engaging as our in-person courses. To achieve this, our trainers use market-leading technology and a range of training techniques to ensure high levels of interaction with participants. Courses include the use of:
Virtual 'break-out' rooms: participants are divided into virtual rooms to facilitate small group discussion.
Polling: multiple-choice questions, answered anonymously, allow the trainer to assess knowledge and understanding across the group.
Case studies: true to life case studies and scenarios are used to highlight the practical application of theoretical knowledge.
Messaging: participants can submit questions and comments, either to the whole group or privately to the trainer.
Additional Benefits:
Recording: public course participants have the option to access a recording of the course for one month after the course. In-House clients also have the option to record their training for an additional fee.

On-going Q&A: public course participants can access an ongoing Q&A facility allowing them to ask questions relating to the course.
In-Person Delivery
Our in-person training is delivered face to face at your offices, and includes:
'In-the-moment' questions & discussions: questions through conversations allow the trainer to assess knowledge and understanding across the group.
Case studies: true to life case studies and scenarios are used to explore practical application of theoretical knowledge.
Q&A: participants can ask questions during training, either to the whole group or privately to the trainer.
"I really enjoyed these sessions, particularly as they were interactive/engaging with a pragmatic approach to compliance. This really helped to make this training relevant to what "we" do at [the Bank] so that practical steps help the team to succeed."
Compliance Manager, Digital Bank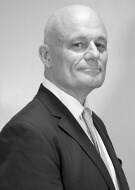 Bruce Viney
Director of Financial Crime Compliance Training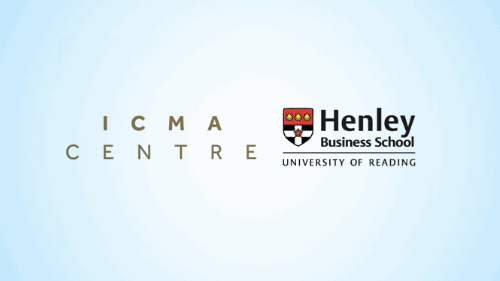 Course Search