Diploma Series - Compliance Culture, Conduct & Governance
Overview
So much emphasis since the Global Financial Crisis has been placed not just on the risks posed by a firm's business model, but also on how the business is conducted.
This module addresses what good Compliance Culture, Conduct and Governance look like and how Compliance can work with Senior Management to embed the right systems and controls, Governance and Conduct Risk into business as usual. Using case studies and real-life examples from the tutor's experiences, participants will learn how to challenge their firms' strategy and how business is conducted.
This module can be taken as a standalone course or as part of the whole Diploma in Compliance, AML & Financial Crime. The Diploma consists of four modules totalling 24 x 3-hour sessions of interactive workshop learning, interspersed by examinations and assignments.
Who is this for?
This module has been developed for Compliance and Financial Crime professionals with between one and five years' experience in Compliance or Financial Crime, but exceptions may be made in respect of applicants who have significant regulatory experience or similar experience in Legal, Audit, Risk or other related functions.
Learning Outcomes
After completing this module, participants will be able to:
Apply effective techniques in dealing with Senior Management
Demonstrate the meaning of 'Conduct Risk' within the context of their businesses
Work with Senior Management to engender the right Compliance Culture within their firms
Apply effective Corporate Governance principles to their firms
Communicate the key Compliance messages to all parts of the organisation
Course Details
Session 1
Dealing with Business and Management
What management need to bring to the Compliance programme
How to deal with business and management in challenging areas
Role play: Techniques for influencing business and management in areas of disagreement
How to build good working relationships with different types of managers
Codes of ethics and expressions of corporate values - how does one make them effective and define the parameters of acceptable Conduct with business and management?
Session 2
How to bypass business management and go straight to Senior Management, but still work effectively with the same people afterwards
How to work through situations where disagreement is so fundamental that you consider resignation
Compliance Culture and Conduct
What do we mean by "Compliance Culture"?
Who are the stakeholders and why is it important to them?
Regulators' and other stakeholders' interest in Culture
Session 3
How the right Compliance Culture leads to the right Conduct
The meaning of Conduct Risk
What does this mean for a regulated business?
Session 4
Implementing Corporate Governance
Principles of Corporate Governance
Roles and responsibilities
Decision-making in an effective Governance structure
Risk Management and Governance
Monitoring performance in a Governance structure
Session 5
Case study: Governance in practice
Communicating Compliance
The importance of communicating Compliance at all levels
Different styles of Compliance training
Introducing creativity into your training
Key tips for Compliance presentations
Role play: How these tips can be used in practice
Individual exercises: practice presentations
Session 6
Individual exercises: practice presentations
Delivery
All of CCL Academy's public courses are delivered virtually using Zoom.
Firms with more than 5 staff to train have the flexibility to deliver training in-person by one of our trainers at your premises, or virtually via Zoom, Teams or Webex.
Find out more about your Virtual or In-Person training experience below.
Virtual Delivery
Our virtual training courses are designed to be every bit as engaging as our in-person courses. To achieve this, our trainers use market-leading technology and a range of training techniques to ensure high levels of interaction with participants. Courses include the use of:
Virtual 'break-out' rooms: participants are divided into virtual rooms to facilitate small group discussion.
Polling: multiple-choice questions, answered anonymously, allow the trainer to assess knowledge and understanding across the group.
Case studies: true to life case studies and scenarios are used to highlight the practical application of theoretical knowledge.
Messaging: participants can submit questions and comments, either to the whole group or privately to the trainer.
Additional Benefits:
Recording: public course participants have the option to access a recording of the course for one month after the course. In-House clients also have the option to record their training for an additional fee.

On-going Q&A: public course participants can access an ongoing Q&A facility allowing them to ask questions relating to the course.
In-Person Delivery
Our in-person training is delivered face to face at your offices, and includes:
'In-the-moment' questions & discussions: questions through conversations allow the trainer to assess knowledge and understanding across the group.
Case studies: true to life case studies and scenarios are used to explore practical application of theoretical knowledge.
Q&A: participants can ask questions during training, either to the whole group or privately to the trainer.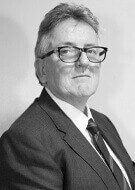 Peter Haines
Director of GRC Training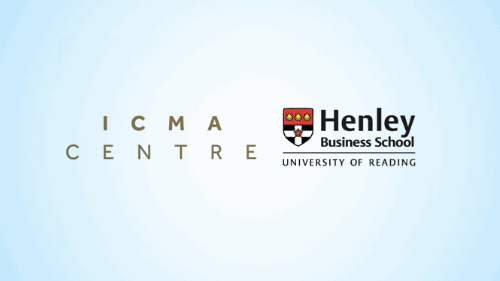 Course Search