Developing a Risk-Based Compliance Monitoring Programme
Overview
Monitoring and assessing the adequacy of a firm's policies and procedures is one of the primary responsibilities of a Compliance function, and many firms fail to pay monitoring the attention that it needs and deserves. Consequently, time is wasted and the necessary assurance received can actually be false.
A well-thought-out, risk-based, Compliance Monitoring Programme (CMP) will provide the business, and Senior Management in particular, with the ability to identify any deficiencies and genuine assurance that appropriate remedial action has been undertaken.
This one-day course will show you techniques that will ensure that you have a risk-based, regulator-proof monitoring plan, exploring the need for monitoring, the regulator's expectations, as well as the practical steps required to develop and implement a Compliance Monitoring Programme and to report results meaningfully to Senior Management.
This course is part of CCL Academy's 'Skills Workshop' series, a suite of courses focusing on the practical skills required by Compliance and Financial Crime Prevention professionals.
Who is this for?
The course is designed for Compliance and/or Audit staff within FCA-authorised firms who hold responsibility for monitoring the firm's compliance with its regulatory obligation. It is particularly suitable for those who are becoming involved in monitoring for the first time.
Learning Outcomes
After attending this course you will:
Apply the role of Compliance Risk as the foundation of Compliance Monitoring
Identify the importance of a Risk-Based Compliance Monitoring Programme (CMP) and how to construct and implement one
Work to the FCA's expectations regarding Compliance Monitoring
Apply the practical steps involved in carrying out Compliance Monitoring, and some of the challenges that can arise
Course Details
Regulatory Framework
Compliance Risk Framework
Developing a Compliance Monitoring Programme
Compliance Testing Techniques - A Case Study
Aspects of the Monitoring Process
Delivery
All of CCL Academy's public courses are delivered virtually using Zoom.
Firms with more than 5 staff to train have the flexibility to deliver training in-person by one of our trainers at your premises, or virtually via Zoom, Teams or Webex.
Find out more about your Virtual or In-Person training experience below.
Virtual Delivery
Our virtual training courses are designed to be every bit as engaging as our in-person courses. To achieve this, our trainers use market-leading technology and a range of training techniques to ensure high levels of interaction with participants. Courses include the use of:
Virtual 'break-out' rooms: participants are divided into virtual rooms to facilitate small group discussion.
Polling: multiple-choice questions, answered anonymously, allow the trainer to assess knowledge and understanding across the group.
Case studies: true to life case studies and scenarios are used to highlight the practical application of theoretical knowledge.
Messaging: participants can submit questions and comments, either to the whole group or privately to the trainer.
Additional Benefits:
Recording: public course participants have the option to access a recording of the course for one month after the course. In-House clients also have the option to record their training for an additional fee.

On-going Q&A: public course participants can access an ongoing Q&A facility allowing them to ask questions relating to the course.
In-Person Delivery
Our in-person training is delivered face to face at your offices, and includes:
'In-the-moment' questions & discussions: questions through conversations allow the trainer to assess knowledge and understanding across the group.
Case studies: true to life case studies and scenarios are used to explore practical application of theoretical knowledge.
Q&A: participants can ask questions during training, either to the whole group or privately to the trainer.
"Peter Haines brings Compliance Monitoring to life - very engaging and knowledgeable."
Senior Management, Financial technology firm
"A very informative and well-presented course with helpful, real-life examples and practical steps to implement a monitoring plan."
Compliance Officer, Savings bank
"Highly educational and relevant to my role. Simply excellent."
Compliance Officer, Insurance firm
"Peter was very engaging and considerate of different knowledge levels."
Audit and Compliance Monitoring, Specialist mortgage lender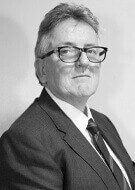 Peter Haines
Director of GRC Training